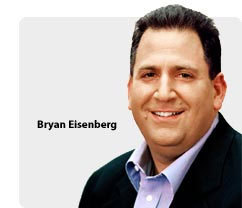 What we hope to convey in this session is that updating and optimizing your website doesn't have to be a scary thing
San Jose, CA (PRWEB) July 13, 2009
Search Engine Strategies (SES) San Jose, which will take place at the McEnery Convention Center on August 10-14, is offering extreme makeovers for the sites of three contest winners. The drawing will be held prior to the event and entries must be received by Friday, July 17.
The session, entitled Extreme Makeover: Conversion Edition, will analyze the metrics, usability, and persuasion ability of three companies pre-selected for the session. The conversion experts will then work with these companies to redesign a key page and then set up that redesign in an A/B test. Session attendees will learn how to identify the crucial barriers to success on the sites selected and how experts, namely the Co-Founder of Future Now Bryan Eisenberg and CEO of Groove Commerce Ethan Giffin, would remedy them in less than 48 hours.
To enter the drawing for a free site makeover, visit the SES San Jose website and fill in a form by July 17. All paid conference attendees are eligible to become one of three lucky companies whose sites will be optimizing right there during the presentation. Winners of the drawing will be notified prior to the event. The presentation will be held on Tuesday, August 11, 4:30-5:30pm.
"What we hope to convey in this session is that updating and optimizing your website doesn't have to be a scary thing," explained Eisenberg, who is also an SES Advisory Board member. "In fact, most of what we're going to be covering consists of simple, almost shockingly easy techniques that anyone can utilize--and they make a big difference."
Giffin echoed Eisenberg's sentiments, "I don't think I have to remind our audience how important conversion rates are. People attending this session are going to learn a lot of neat tips and tricks that Bryan and I have picked up over the years. These are simple updates that can really help your bottom line. This is definitely a contest worth entering."
For more information about the largest search engine marketing conference and expo on the West Coast, go to the SES San Jose 2009 website. Register through July 24 to save up to $200 with the early bird rate.
About SES
Incisive Media's Search Engine Strategies is a leading global conference and training series focused on search engine optimization and search engine marketing. Other Incisive resources for interactive marketers include the ClickZ network for digital marketing news, information, commentary, advice, opinion and research and Search Engine Watch which provides news and information about search, analysis of the search engine industry and tools for improving search marketing effectiveness.
Incisive Media is a leading global provider of specialized business news and information, in print, in person and online. The company's principal markets include financial services, legal services, commercial real estate, marketing services and risk management. Incisive Media's market-leading brands include Accountancy Age, Computing, Investment Week, Legal Week, LegalTech, Post, Real Estate Forum, Risk, Search Engine Strategies and The American Lawyer. For more information, visit http://www.incisivemedia.com.
###