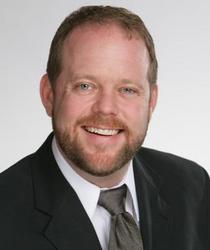 Research shows that managerial derailment is more often caused by unattended weaknesses
Greensboro, NC (PRWEB) July 14, 2009
A fad swept through corporate training and development during the last decade following top-selling books such as "Now, Discover Your Strengths" by Marcus Buckingham and Donald Clifton and a parade of subsequent titles on "strengths-based development." The strengths movement maintains that fixing weaknesses is a mistake because the only way for executives to achieve top performance is by building on strengths.
But a new book discusses the rest of the story: the hidden dangers easily overlooked by the seductive advice to focus on your strengths and ignore weaknesses. In The Perils of Accentuating the Positive (Hogan Press, 2009), editor Robert B. Kaiser assembles celebrated management thinkers and consultants including Robert Eichinger, Morgan McCall, Bob Kaplan, Steven Berglas, Robert Hogan, Michael Benson, Randall P. White, and members of the Center for Creative Leadership. Together, they provide an expert assessment of strengths-based development.
Kaiser explains that the emphasis on strengths overlooks a core idea in modern management development: how strengths can become weaknesses through overuse. For instance, when an entrepreneurial appetite for risk is not balanced by due diligence and caution, the entrepreneur's strength can become an organizational liability. Ignoring weaknesses can end a career and destroy an organization. "Research shows that managerial derailment is more often caused by unattended weaknesses," says Kaiser.
"Fads and fashions swing like a pendulum," Kaiser says, "but best practice is always much more balanced than the hype."
The strengths-based approach to leadership development is an offshoot of positive psychology, an emerging branch of the psychological profession which admirably seeks to redress psychology's long-standing fixation with pathology and mental illness.
Kaiser believes the popular version of the strengths message was widely adopted during the early years of this decade, preceding the current economic crisis, because it suited the mood of the day. In a recent Financial Times article, Kaiser wrote, "It is no surprise that the strengths-based approach gained its popularity amid the self-serving decadence and delusional optimism that has spun the global economy out of control."
Rob Kaiser is the author or coauthor of three previous books, including The Versatile Leader and more than 100 articles. His work has been published in the Harvard Business Review and the MIT Sloan Management Review.
For more info and to purchase the book visit Hogan Press.
Media Contact: Kathy Connolly
Phone # 800-565-4223
e-mail address: Kathy(at)performanceprograms.com
This press release was distributed through eMediawire by Human Resources Marketer (HR Marketer: http://www.HRmarketer.com) on behalf of the company listed above.
###