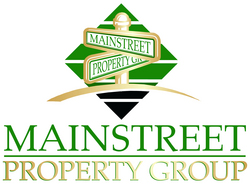 The downturn has not overly hampered our growth
Cicero, IN (PRWEB) July 15, 2009
Mainstreet Property Group has just been named the third fastest growing private company by the Indianapolis Business Journal. Mainstreet is a real-estate development company specializing in the senior housing and care industry. Mainstreet has grown 489% since 2006, and from 4 to 145 employees.
"In order for a business to thrive in this economy, or any economy, the business plan needs to be straightforward and understandable," said Zeke Turner, chairman and CEO of Mainstreet. "Ours is just that. Mainstreet buys and builds top-quality senior care properties and then leases them back to operators. Not only is there growth in the senior care industry overall, but we have excelled with our unique approach to development," Turner added.
Mainstreet currently owns 17 senior care facilities and has several projects its development pipeline, adding even more facilities in the coming months. Mainstreet's latest project, in partnership with Trilogy Health Systems, is located in Lafayette, Indiana. At an estimated $16.6 million dollars in value, Mainstreet is developing 77,000 square feet.
"The next generation of seniors is just not willing to accept the current supply that exists for their health care needs. From hospitals to medical offices to living facilities, the demand for things such as private rooms, restaurant-style dining and other amenities not typically found in senior care facilities, has created a great niche for Mainstreet to capture, particularly in skilled nursing and assisted living," Turner said.
Unlike most companies, the current economy has created some benefits for Mainstreet. "The downturn has not overly hampered our growth," said Ed Grogg, president and COO of Mainstreet. "Capital and construction costs are lower, skilled labor is more readily available and our strong position as a company has made financing still obtainable,"
Grogg said.
Editors Note:
About Mainstreet Property Group
Mainstreet Property Group is a real estate investment company focusing on the acquisition and development of properties in the senior care and senior housing industry, including continuing care retirement communities (CCRCs), independent living, assisted living, skilled nursing, and senior apartment buildings. Mainstreet employs a conservative, long-term approach to business led by an experienced, professional management team with extensive operating, real estate development and management, and financial backgrounds.
Mainstreet, headquartered in Cicero, Indiana, has investments in 17 properties, comprised of 2 continuum of care retirement communities (CCRC), 6 skilled nursing facilities, 4 assisted living facilities, 1 senior garden home development, 2 apartment complexes and 2 commercial office properties. Mainstreet has several projects in its development pipeline, adding more facilities in the coming months. Mainstreet's operating company, Mainstreet Asset Management, Inc., operates or manages five of these properties and has 145 employees.
# # #