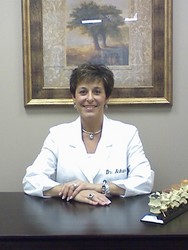 Monaca, PA (PRWEB) July 15, 2009
Recently Medical Doctors from the Mayo Clinic in Arizona, Stanford University, University of California San Francisco and Johns Hopkins University participated in a Pilot Study of the effectiveness of non-surgical spinal decompression.*
The study involved patients with bulging discs, protruding discs, degenerative discs, herniated discs, and failed back surgery. Patients had suffered an overall average of 10 years. These were patients who had already tried things like Chiropractic, electronic therapy, ice, massage, exercise, heat, physical therapy, tens, acupuncture, support belts, epidural injections, facet injections and ultrasound. All of these therapies failed to eliminate back pain in these patients. Patients were treated in three different clinics. Non-Surgical Spinal Decompression Treatments were performed by two medical doctors and one chiropractor.
After 2 weeks of treatment on non-surgical spinal decompression, there were 50% reductions in pain scores. Within six weeks of treatment of non-surgical spinal decompression, most of the patients treated had 0.8 level of pain on a scale of 0 to 10 (0 meaning no pain and 10 meaning the most pain). 88.9% of patients treated said they would recommend the FDA cleared non-surgical procedure to someone else.
Dr. Askar's office receives inquiries about her new non surgical treatment for herniated, bulging and degenerated discs from all over the nation, sometimes over 600 inquiries per month. As a result, she has been sought after for her non-surgical approach to treat headaches, arm and hand pain from disc problems in the neck as well as lower back.
She has also hired two more employees to work for her to keep up with the demand. If you are suffering with serious back pain, leg pain, neck pain or hand or arm pain caused by a bulging, herniated or degenerated disc, pay attention. This may be the most important article you've read this year.
###