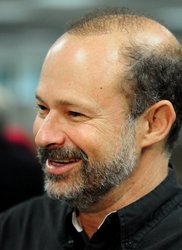 We offer unprecedented solutions for homeowners caught up in the current mortgage and economic crisis
Jamaica Plain, MA (PRWEB) July 14, 2009
The Neighborhood Assistance Corporation of America (NACA) takes its Save the Dream Tour to various cities this summer to speed up mortgage relief for thousands. "We offer unprecedented solutions for homeowners caught up in the current mortgage and economic crisis," said NACA CEO Bruce Marks. "During the Save the Dream Events, borrowers can get mortgages restructured the same day. We have our staff, as well as lenders and servicers on site and in their home offices working to make this the most comprehensive mobile servicing operation in the country."
The Save the Dream Tour comes at a perfect time for homeowners as the Obama administration calls mortgage servicers to the White House this month for not doing enough to modify home loans for Americans. NACA has been the exception in that it has secured legally binding agreements with all the major servicers to restructure loans to what homeowners can afford based on a documented affordability analysis. On the tour, thousands of borrowers receive modifications at once, thanks to NACA's advocacy, state of the art underwriting capability and legal contracts it has with all the major lenders.
There have been 3 Save the Dream events so far. More than 25,000 homeowners from each event have participated and thousands of homeowners achieved affordable long-term resolutions. Most importantly thousands of homeowners received same day solutions with their interest rate permanently reduced to 4%, 3% and 2% and where necessary reduced the outstanding principal based on what the homeowner can afford. All of NACA's services are free. Click the link here to view a documentary video of the events. NACA'S CEO Bruce Marks was named Bostonian of the Year for 2007 because of his work in getting the major lenders and servicers to modify home loans for borrowers who come through NACA.
Simeon Lewis of Chicago is one of the thousands already helped by NACA. "My home was all but lost until NACA stepped in and reduced my adjustable interest rate from 8.625% to 2% fixed. I'm saving nearly $600 a month." The tour kicks off in Cleveland at the Wolstein Center July 17-20, 2009. Chicago's McCormick Place is next July 24-27th and from there it's off to the Chaifetz Arena in St. Louis from July 31st through August 3rd and Atlanta begins August 7th through August 10th. Additional cities will be added. Homeowners are expected to travel long distances to attend these extraordinary Save the Dream events. NACA will have over 500 staff and volunteers including over 250 counselors providing counseling from 9:00 a.m. to 8:00 p.m. all four days of each event. Every homeowner with an unaffordable mortgage should take advantage of this extraordinary opportunity.
About the Neighborhood Assistance Corporation of America (http://www.naca.com ):
Founded in 1988, NACA is a national non-profit community advocacy and homeownership organization headquartered in Boston. Through its 38 offices nationwide and two call centers, NACA has set the national standard in restructuring thousands of mortgages to what the homeowners can afford as well as providing the best mortgage in America for homebuyers.
News of NACA's program and advocacy has been featured in national and local media. The Boston Globe chose Bruce Marks, founder and CEO of the Neighborhood Assistance Corporation of America (NACA), as its 2007 Bostonian of the Year. There is tremendous recognition for the effectiveness of NACA's advocacy and for providing real, affordable homeownership solutions for working people.
###