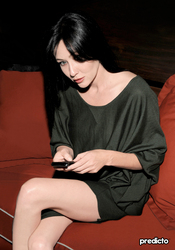 Mobile services, especially ones like Predicto™, that provide the latest news and surveys, can be incredibly engaging
New York, NY (PRWEB) July 16, 2009
Predicto Mobile™, the largest paid mobile community located at http://www.predicto.com, has released key safe texting tips in recognition of the flood of interest that Capitol Hill has seen from groups such the congressionally chartered National Safety Council, National Transportation Safety Board and Governors Highway Safety Association. All are deeply concerned for the safety of our drivers when it comes to cell phone usage--both calling and texting.
This past week, New York's Dutchess County sent drivers a message by "legislating common sense'' as they passed a law banning texting while driving, fining violators up to $150 per offense. This ban has already been enforced by numerous New York counties and at least 14 states. Such a proposal came around the same time that a teenager fell into a manhole after failing to practice safe texting in Staten Island.
Clearly, texting has become a way of life for a huge segment of the population--the communication tool is even featured prominently in popular TV shows like 'Gossip Girl'. However, as fun as texting may be, there are a few precautions that one can take in order to ensure safety for both themselves and others.
"Mobile services, especially ones like Predicto™, that provide the latest news and surveys, can be incredibly engaging," says Itai Kathein, president of Predicto Mobile™. "Due to the incredible response from the Predicto Mobile community, we have actually increased our members' ability to interact with the service - we now offer more on-demand questions, let members add their own comments to survey topics, provide Twitter updates and more. In light of continued safety concerns regarding texting in particular, though, we do feel it's important to emphasize that our members can respond to all our questions and polls at any time, and should always consider their safety and the well-being of those around them when using SMS."
With this in mind, Predicto Mobile would like to offer the following advice on texting at its safest:

Never text message while operating a motor vehicle or heavy machinery.
Texting while walking can easily cause pedestrian accidents, thereby resulting in injury to oneself or others.
Even if you feel safe enough to send or read a text, consider the safety of others. If you are taking care of a child, be sure not to get so absorbed by your mobile device that you lose track of them.
Before using SMS, assess your surroundings. Be sure to not be in the vicinity of a game like baseball or football, or nearby other objects that could strike you while you are distracted.
Attempts to text with one hand, while using sharp objects like a food processor, knife or even a lawnmower in the other hand cause numerous injuries. Stop whatever else you're doing before texting.
Step away from open flames and sources of extreme heat before using SMS. It's easy to lose sight of a fireplace, stove or grill while texting. Taking simple precautions is one way to make sure that your use of SMS will be a safe as it is fun.
About Predicto
Predicto Mobile™ has established itself as one of the most sought after text message services providing live feeds and information for people and the media to discover what the country really thinks about pop culture and current events. Predicto is a privately owned company headquartered in New York. Follow the company's updates on the Predicto Twitter page and latest videos at Predicto TV.
###