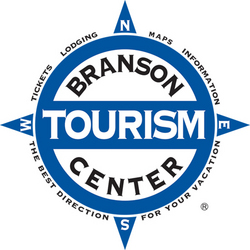 From a potential Branson visitor's perspective
Branson, MO (Vocus) July 15, 2009
Branson Tourism Center announces the addition of a new user interface and other enhancements to its new innovative website http://www.BransonOnTheWeb.com. Basil Groman, Branson Tourism Center's Project Director, said, "The new features are designed to make the web site even more user friendly, convenient and easy to use for potential Branson visitors and Branson Tourism Center's Affiliates and Registered Travel Agents."
"From a potential Branson visitor's perspective," Groman said, "the purpose of the site is to provide a quick, easy and convenient way for them to make their own Branson travel arrangements and reservations on line." The new user interface, or "Home Page, is designed to be more intuitive and friendly" by taking the user directly to one of the site's most useful features, its leading edge search engine.
Groman said, "The site's search engine is unique among Branson search engines in its flexibility and capability." He explained that it can quickly narrow down the hundreds of choices available in Branson for shows, attractions, and lodging to just those that the user is interested in by specific date, types of shows, time of show, room prices and other user controlled filtering criteria.
The new interface makes it easier for the site's users to access the search engine by featuring it prominently at the top of the page. He said, "Once the site's users enter the dates of their arrival and departure the rest is almost intuitive." The search default is set for "Shows" however, users can start with either "Lodging" or "Attractions" or easily switch back and forth as they plan their trip and make their reservations.
The new enhancements not only make it easier and more convenient to use the search engine, they make it extremely easy to keep track of the show and attraction tickets and lodging that have been selected and placed in the user's "cart" for purchase. Groman points out that the cart is constantly displayed in a panel on the search screen so that, as the user is searching, they not only know exactly what they have already selected but they can also use that information while making additional choices and modifications as they search.
Lianne Milton, the co-owner of Branson Tourism Center, the owner of http://www.BransonOnTheWeb.com said, "The new user friendly enhancements to the site are just another aspect of the customer service that Branson Tourism Center is noted for." Milton stressed that even though http://www.BransonOnTheWeb.com is designed for internet transactions the same personal customer service that Branson Tourism Center is noted for is only a phone call away through the telephone number posted on the site, 1-800-785-1665.
Branson Tourism Center, LLC is one of Branson's largest providers of Branson travel services and employs about 100 people. It is an accredited member of the Better Business Bureau of Southwest Missouri. Among other organizations, it is a member of the Branson Lakes Area Chamber of Commerce and Convention and Visitors Bureau, Better Business Bureau, American Society of Travel Agents, American Bus Association, and the Branson Lakes Area Lodging Association. Branson Tourism Center may be reached by calling 1-800-978-1999.
###