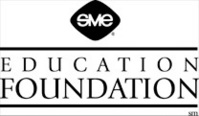 The potential for this site to help facilitate our country's resurgence certainly is there.
Dearborn, MI (Vocus) July 15, 2009
There is a team of three students in Ohio who are budding experts in the field of simulation software for manufacturing engineering. This team has designed a fixture that winds wire for an AC power collection device to store energy from the opening and closing of office building doors.
With nearly 75 million baby boomers ready to retire, technically skilled workers and future engineers like these students - and thousands of others - instantly are in high demand.
A new Web site has been developed to excite high school and college students about the lucrative career opportunities in advanced manufacturing and soon help potential employers find where the next generation of manufacturing engineering talent is coming from: http://www.careerME.org.
The Society of Manufacturing Engineers Education Foundation (SME-EF) and the National Center for Manufacturing Education (NCME) have partnered to design the site, which will serve to improve the image of the industry, especially during this economic downturn when news about manufacturing in the United States is less than stellar.
"Manufacturing engineering is high-tech and it's for highly talented individuals," said Bart Aslin, SME-EF director. "Now there's a single-source Web site that unites the skilled workforce of today and tomorrow and matches them with where the jobs are. That's the huge payoff."
Students at Fairmont High School in Kettering, Ohio were interviewed during the site's development and said they could benefit from a site that helped them find companies where they could job shadow or places where they could post their resume for a possible summer internship or job opportunity.
Currently, the site features content specific to southwest Ohio with plans to expand with local and regional information that covers all 50 states.
"We made this Web site exciting and image-based," Sandy Feola, NCME customer engagement manager told the Dayton Daily News in a recent interview. "We focused on real people telling their stories about everything from auto engineering to designing a guitar."
The http://www.careerME.org site highlights those people describing their daily activities, how they use technology in their jobs, and what courses and training helped them get ready to meet their career challenges.
Helen Rodriguez of Norwood Medical is featured on the site's home page. She tells aspiring manufacturing engineers to "try and learn something new every day. As a quality engineer, I am involved in almost every part of making a new product."
In addition to testimonials, the site provides immediate access to relevant sources. The search-ability is much more direct than a general internet search. For example, parents helping students search for pre-college engineering summer camps in their area can use the Resource Links tab to display educational programs with direct links to those sites.
Along with the job search function, space to blog, online chat and a multi-media video link page, the careerME.com site can be a part of the resurgence of manufacturing in the United States. Plans are to expand content through regional content partners, and, interested companies can participate by providing a career/company profile.
"A high-tech industry would naturally look to a cross-functional, high-content Web site to communicate among its stakeholders," Aslin said. "The potential for this site to help facilitate our country's resurgence certainly is there."
About NCME
The NCME began as a workforce development partnership between Sinclair Community College, Ohio's largest and most affordable two-year college, and the University of Dayton, a small, private Catholic university. In 1995, the NCME was funded by the National Science Foundation (NSF) under their Advanced Technological Education (ATE) program as a National Center of Excellence in manufacturing education. With NSF and other funding, the NCME produced a two-year manufacturing technology education degree program. In addition, we developed powerful tools for curriculum development using activity-based learning as a foundation for manufacturing education. Visit http://www.ncmeresource.org
About the SME Education Foundation:
The SME Education Foundation is committed to inspiring, supporting and preparing the next generation of manufacturing engineers and technologists in the advancement of manufacturing education. Created by the Society of Manufacturing Engineers in 1979, the SME Education Foundation has provided more than $29 million since 1980 in grants, scholarships and awards through its partnerships with corporations, organizations, foundations, and individual donors. Visit the SME Education Foundation at http://www.smeef.org and award-winning website, Manufacturing is Cool!
Contact:
Bart Aslin
Director
SME Education Foundation
313.425.3302
###