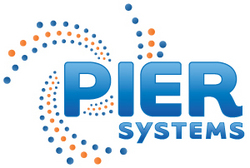 Bellingham, WA (PRWEB) July 15, 2009
PIER Systems, Inc., the leading provider of Web-based communications management technology, today announced the launch of PIER 6.2--the latest release of the company's online crisis response, public relations, and employee safety management communications platform.
PIER 6.2 includes new, two-way SMS text-messaging capabilities that allow recipients to respond to text-message notifications distributed through PIER via SMS text-message. This two-way communication process creates a link between senders and recipients to guarantee timely correspondence, improve response times during critical situations, and provide a continual flow of information to and from PIER communication centers.
PIER 6.2's new SMS Inquiries service is the first of many new two-way SMS features. Two-way SMS text-message inquiries allow stakeholders to ask questions, submit situation reports, request assistance and more via SMS text-message. This feature provides a seamless connection between communicators and stakeholders allowing them to communicate remotely via mobile phone, PDA or smartphone.
"We're proud to add this kind of functionality for our customers because it will greatly improve their emergency communications and response processes. With PIER's new two-way SMS capabilities, PIER users will have an enhanced connection with their audience and more versatility in how they communicate with them," said Kevin Boxx, PIER Systems CEO.
In addition to the new two-way SMS text-messaging capabilities, PIER 6.2 also supports connectivity with ESi's WebEOC. With this integration, documents and inquiries posted to a PIER Web site can be simultaneously posted to WebEOC boards, and WebEOC board entries can be configured to post as PIER documents or inquiries. This robust integration adds streamlined functionality between the two systems to create an unsurpassed emergency communications command center.
PIER Systems Inc. is offering a free webinar titled "PIER 6.2 Technology Overview" on July 21, 2009 at 11 a.m. (Pacific Standard Time). The webinar is intended to provide an introduction to the new features of PIER 6.2. Complete the Registration Form to sign up.
About PIER Systems:
The PIER System is the world's first and only all-in-one, Web-based communications management system. Many Fortune 500 companies and top organizations including American Red Cross, BP, Boeing Commercial Airplanes, Los Angeles Department of Water & Power, Marathon Oil Corporation, NASA, University of Houston, USDA and all 9 districts of the US Coast Guard, use the PIER System for internal and external communications with employees, the public, investors, the media and more. PIER's advanced technology and powerful content management tools provide business continuity, safety solutions and preparedness standards. Features include contact lists, media management, mass notification, news and press release distribution, document approval and more in one easy-to-use platform. For more information visit PIERSystems.com.
###