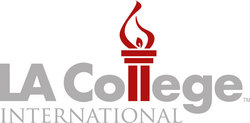 In keeping with the focus on education in America and our commitment to the Los Angeles community, we're joining in that effort by offering 20 scholarships to qualified students over the next two academic sessions
Los Angeles, CA (PRWEB) July 21, 2009
LA College International, delivering quality, career-focused higher education since 1981, this week announces an exciting new scholarship program for the school's on-ground Business Management, Health Care Administration, and Criminal Justice associate degree programs. A Campus Open House, slated for 11:30 a.m. August 5 will feature campus tours, a faculty and staff meet-and-greet, and a luncheon.
"In keeping with the focus on education in America and our commitment to the Los Angeles community, we're joining in that effort by offering 20 scholarships to qualified students over the next two academic sessions," said Dean Dunbar, LACI Campus Director. "It's part of our ongoing commitment to education in general and our student centric approach to education at our L.A. Campus."
Scholarships recipients receive up to $7,000 for a two-academic-year AA or AS degree program. Applicants submit the scholarship application form (available with full scholarship details online at (http://www.lac.edu) and a 500-word essay on 'How having a college degree will help me change the lives of others.' Continuous enrollment, academic progress and a minimum 2.0 GPA are required. Additional financial aid is also available at LA College International to those who qualify.
"LA College International's vision is that all of those in need of an education should have the opportunity to gain one," stated Director of Campus Enrollment Management Christy Rose. Enrollment requirements include a high school diploma or a GED, successful completion of an application, and completing the essay.
LA College International (http://www.lac.edu) is nationally accredited by the Accrediting Council of Independent College and Schools (ACICS) to offer Associate and Bachelor's degrees in Business Management, Health Care Administration and Criminal Justice. The Downtown Campus is located at 3200 Wilshire Boulevard Suite 400, Los Angeles CA 90010.
LA College International offers Bachelor of Science (BS) degree programs in Business Management, Healthcare Administration, and Criminal Justice. Associate of Arts (AA) degree programs are offered in Business Management and Healthcare Administration. An Associate of Science (AS) degree program is offered in Criminal Justice. The next academic session begins August 10. Registration and enrollment are in progress.
CONTACT:
Dean K. Dunbar
213-381-3333
3400 Wilshire Blvd. Suite 400
Los Angeles, CA 90010
# # #