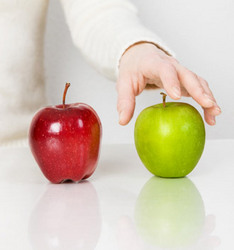 There must be a few million Japanese citizens who are not on a socialized plan, and there's no punishment for them not enrolling in the system. Yet when it comes to us foreigners, it's going to be 'either join it or get out.'
Tokyo (PRWEB) July 16, 2009
Free Choice has launched its new website in the Japanese language to give Japan's citizens the full opportunity to understand its platform and participate in its dialogue. The grass-roots movement, founded by Ronald Kessler, an American expatriate living in Japan, seeks to preserve foreign residents' right to purchase private health care instead of enrolling in a socialized medical program, if they so choose.
Although socialized health care is currently compulsory for all residents of Japan, many people (both foreigners and Japanese citizens alike) have avoided enrolling in it, with the government generally turning a blind eye to the situation. However, beginning in April of 2010, Tokyo plans to make foreign residents' visa renewals dependent upon their enrollment in one of the nationalized health care programs.
A 30-year resident of Japan, Kessler considers the new Immigration policy to be unfair and detrimental to the welfare of foreigners living in the country. He states, "There must be a few million Japanese citizens who are not on a socialized plan, and there's no punishment for them not enrolling in the system. Yet when it comes to us foreigners, it's going to be 'either join it or get out.'"
Kessler believes that foreigners living in Japan typically develop special medical needs and should be allowed the choice of their own health care plans and providers. "The foreign doctors here are generally better able to treat foreign patients," he says. "They can communicate better in English than their Japanese counterparts and have usually had years of experience in identifying and dealing with the symptoms that foreign nationals tend to develop living in Japan."
Furthermore, the fees of these foreign doctors practicing in Japan but outside of the government system are not covered by the socialized program. Indeed, coverage for certain specialized procedures, emergency medical evacuation and reunion of family members, repatriation of remains, and other benefits that may be critical to foreigners living overseas can only be obtained through private international health plans. Kessler says Japan also lags behind on organ transplants.
Free Choice also foresees that enforcement of the new visa guidelines will have the unwanted effect of driving many would-be legal foreigners underground, which is the exact opposite of regulation's intent.
Government experts, too, are aware of the problems that the new immigration rules will cause. Hiroko Goto, former member of the House of Councilors and current advisor to the Foreign Workers Council Committee, recognizes the benefits of allowing foreigners their choice of health care, stating, "Foreigners have a variety of private health insurance options available to them, and such a move will reduce the national burden of social insurance."
For more information on The Free Choice Foundation, please visit http://www.FreeChoice.jp.
###