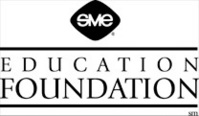 We were very pleased to be able to work with Plug Power and National Grid and include fuel cell education in our Gateway Academy summer camp
Dearborn, MI (Vocus) July 21, 2009
The basics of fuel cell engineering now complements a summer technology camp offering robotics, aeronautics and computer design for 6th and 7th graders attending the Gateway Academy offered by the Society of Manufacturing Engineers Education Foundation being held this summer at Ballston Spa High School in Latham, N.Y.
This education outreach initiative is part of a major program recently announced by Plug Power Inc., a leader in providing clean, reliable energy solutions and National Grid an international natural gas and electric utility. In their selection of Union College, Schenectady, N.Y. as the host site for the first field-trial of Plug Power's residential fuel cell, GenSys Plug Power's 5 kilowatt combined heat and power (CHP) unit will convert natural gas into electricity and high-quality heat for the Bleauth House dormitory building on campus.
This project is a result of a partnership with the U.S. Department of Energy (DOE) announced in November of 2008. Plug Power and National Grid are testing the system in real-life operating conditions at Union College. Plug Power and National Grid will use critical data to determine refinements for the next-generation system.
"We were very pleased to be able to work with Plug Power and National Grid and include fuel cell education in our Gateway Academy summer camp," says Bart Aslin, director, SME Education Foundation. "Giving young people first-hand experience educates parents too, allowing them to influence and encourage their children's future career path."
The educational outreach program includes students attending the Gateway Academy at Ballston Spa High School and the Schenectady Museum. Both groups will help with fuel cell education and field trial data analysis.
"Giving students a hands-on learning opportunity will allow for an advanced understanding of the technology and why it's critical for our future," said Joseph Dragone, superintendent, Ballston Spa Central High School District. "We're excited to be deeply involved in this project. It is an important part of our Partnership for Innovation in Education initiative."
In a day-long session, Gateway Academy students will learn the fuel-cell basics in a classroom setting. For the duration of the project, students will receive live data directly from the fuel cell site for analysis. Students will be able to follow and dissect results as the field trial progresses — engaging all education levels in the development of fuel cell technology and energy independence.
Students will then take a tour of Plug Power to experience the process of producing a fuel cell which includes engineering, testing, development and the manufacturing process. Later in the day, the students will visit the Union College campus and be able to see the installation of the GenSys unit in progress.
"Union College was an ideal field-trial site because of its support for advanced energy initiatives, efficiency programs and curriculum," said Mark Sperry, vice president, Continuous Power Division, Plug Power.
About Plug Power Inc:
Plug Power Inc. (NASDAQ: PLUG), an established leader in the development and deployment of clean, reliable energy solutions, integrates fuel cell technology into motive, continuous and backup power products. The company is actively engaged with private and public customers in targeted markets throughout the world. For more information about how to join Plug Power's energy revolution as an investor, customer, supplier or strategic partner, visit http://www.plugpower.com
About the Gateway Academy:
Gateway Academies are summer camps where talented secondary school students explore careers in science, technology, engineering and math. The SME Education Foundation organizes over 220 Gateway Academies in 34 states, in concert with Project Lead the Way® (PLTW), a non-profit that creates innovative pre-engineering curriculum. The SME Education Foundation has invested $1 million of its own funds toward the Foundation's 2009 summer youth programs. Visit http://www.smeef.org/programs/aerospace.html
About the SME Education Foundation:
The SME Education Foundation is committed to inspiring, supporting and preparing the next generation of manufacturing engineers and technologists in the advancement of manufacturing education. Created by the Society of Manufacturing Engineers in 1979, the SME Education Foundation has provided more than $29 million since 1980 in grants, scholarships and awards through its partnerships with corporations, organizations, foundations, and individual donors. Visit http://www.smeef.org and the Foundation's award-winning website, Manufacturing is Cool!
Contacts:
Bart Aslin
Director
SME Education Foundation
313.425.3302
Katrina Fritz Intwala
Plug Power Inc.
518.782.7700, ext. 1360
Cathy Yudzevich
Investor Relations Contact
Plug Power Inc.
518.782.7700, ext. 1448
###