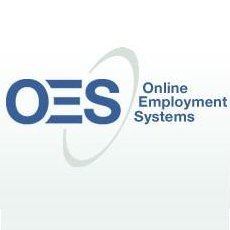 This wonderful nonprofit organization truly makes a difference in our children's future, and the future of our country
Tampa, FL (PRWEB) July 16, 2009
THINK Together has chosen Online Employment Systems' (OES) Compliance Mark to be their policy management solution.
THINK Together is a California-based nonprofit (501 (c) 3) after school provider operating more than 180 sites in school districts throughout Orange, Los Angeles, San Bernardino, and Riverside Counties. They serve more than 20,000 students every day, making THINK Together one of the largest after school program providers in the United States.
"This wonderful nonprofit organization truly makes a difference in our children's future, and the future of our country," stated Chris Kehr, President of Online Employment Systems. "The THINK Together story is truly inspirational, and our interaction will reduce overhead by streamlining administrative tasks so the organization can stay focused on helping children."
OES is positioning Compliance Mark (CM) to be the policy and procedure management system of choice for all levels of educational institutions. CM is an online policy management solution that offers documented and date-stamped employee acknowledgements for training and compliance purposes.
The system also tracks content modifications, instantly disseminates policy changes and archives all records. It is a Web-based solution that requires only a browser—no hardware or software installation is necessary. OES handles all the hosting, backups and account setup.
CM Features:
· Customized branding of CM Web site
· Compliance dashboard
· Electronic signatures
· Extensive reporting
· Multi-lingual support
· 24/7 worldwide access
For more information about Compliance Mark, please visit
OnlineEmploymentSystems.com. To schedule a demo, please call 813-333-9651 or e-mail sales (at) onlineemploymentsystems.com.
About OES:
The company's mission is to deliver training, compliance and policy and procedure management solutions that can reduce risk, while also contributing to customer's overall performance and bottom-line management.
Contact:
Chris Kehr
Telephone: 813-333-9651
Email: sales (at) onlineemploymentsystems.com
This press release was distributed through eMediawire by Human Resources Marketer (HR Marketer: http://www.HRmarketer.com) on behalf of the company listed above.
###