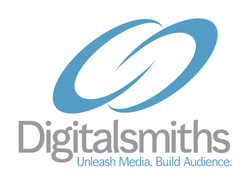 It's no secret that technology and innovation are vital to bringing our country out of economic recession
Research Triangle Park, N.C. (PRWEB) July 16, 2009
Digitalsmiths, the innovative multi-screen media analysis, operations and publishing technology provider announced it has been selected to the 2009 AlwaysOn Global 250 List. The AlwaysOn Global 250 Award is given to private, emerging technology companies creating new business opportunities in high-growth markets. Digitalsmiths was selected by the AlwaysOn editorial team based on its demonstration of growth, market opportunity, quality of innovation and customer traction. Digitalsmiths was also recently selected to the AlwaysOn 2009 OnHollywood 100 List.
"Digitalsmiths' inclusion in the AlwaysOn Global 250 is a great honor and a validation of our success," said Ben Weinberger, Co-Founder and Chief Executive Officer, Digitalsmiths. "Our VideoSense® product offers a complete, studio-grade video monetization solution with an advanced metadata management framework for premium content providers, and I think that's what sets Digitalsmiths apart."
Digitalsmiths and the other AlwaysOn Global 250 winners will be recognized at the AlwaysOn & STVP Summit at Stanford, being held at Stanford University in Palo Alto, CA, on July 28-30. This executive conference, co-presented by the Stanford Technology Ventures Program, will highlight the significant economic, political and commercial trends affecting the global technology industries.
"It's no secret that technology and innovation are vital to bringing our country out of economic recession," said Tony Perkins, founder and editor of AlwaysOn. "The companies on this year's list have not only created innovative technologies that solve real business problems, but have stimulated economic growth through the generation of new jobs. I congratulate every winner selected for this year's award and wish them all tremendous success in the future."
The AlwaysOn Global 250 winners were selected from among hundreds of other technology companies nominated by investors, bankers, journalists and industry insiders. The AlwaysOn editorial team conducted a rigorous three-month selection process to finalize the 2009 list.
"This award further demonstrates our technical leadership in digital media analysis, operations and publishing," said Co-Founder and Chief Technology Officer Matt Berry. "VideoSense leverages advanced, proprietary algorithms including scene classification, closed-captioning time alignment and facial recognition to deliver more than 60 metadata tracks in a unique time-based, metadata framework- or MetaFrame. This enables our customers to harness powerful analytics and discovery capabilities, manage rights and clearance issues for specific video segments and make content recommendations."
A full list of all the AlwaysOn Global 250 winners can be found on the AlwaysOn website at: http://alwayson.goingon.com/permalink/post/32719
About Digitalsmiths
Digitalsmiths provides the industry's only studio-grade video monetization solution with an advanced metadata framework that empowers digital media companies to distribute and publish premium video content across multiple screens, open up new revenue streams for film and TV assets, build audience, increase viewer consumption and boost audience engagement. The company's flagship product, VideoSense®, powers the digital media operations, publishing and analytics for today's leading Hollywood studios, broadcasters, distributors and publishers including Warner Bros., Telepictures and TMZ.com. Digitalsmiths was named one of the "Top 45 Companies to Watch" by Dow Jones, one of the "OnHollywood Top 100" by AlwaysOn, "Technology of the Year" by North Carolina's Council for Entrepreneurial Development (CED), and winner of the "Streaming Media Readers' Choice Awards."
About AlwaysOn
ALWAYSON ignited the open-media revolution in early 2003 by being the first media brand to launch a global blog network. In 2004, ALWAYSON continued to lead the media industry in innovation by introducing a social network where members can connect and engage. ALWAYSON is also revolutionizing the media business by applying its open-media principles to its executive event series (Summit at Stanford, OnMedia, OnHollywood, OnDC, GoingGreen East and West, Venture Summit East and West) and quarterly print "blogozine" by empowering its members to post and share their ideas and meet each other online. As our loyal readers know, ALWAYSON is committed to the free-market, merit-driven approach to reporting and event programming. No other media brand has dared to create such open interaction with its readers and event participants.
###