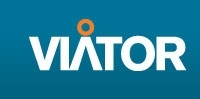 San Francisco, CA (PRWEB) July 16, 2009
The pageantry and the grand presentation of the monarchy that calls London home as well as the city's historic landmarks have no better backdrop than the inviting and warm days of summer. Viator.com, the leading resource for researching and booking more than 5,500 trip activities and experiences in 75 countries at the best prices is continuing its summer series - Viva La Viator - highlighting one destination or theme each week helping travelers find inspiration and the resources they need to create an unforgettable trip experience.
Viva la London
Among Viator's thousands of pre-screened tours and activities is a selection of more than 100 experiences in and around England's capital that travelers can research and book before they depart for this architecturally and historically significant destination. From the Royal Family to the active theatre scene, from high-end luxury shopping to antique galleries and art museums, London has something to offer for every type of traveler.
Must-see England - Travelers can experience a great deal in one day in London with tours like the London Full-Day Sightseeing Tour including a private tour of the Tower of London and the Changing of the Guard at Buckingham Palace. Other activities that help travelers explore many of the elements that make London such a popular destination include The Original London Sightseeing Tour: Hop-on Hop-off; the London Morning Tour including Changing of the Guard; and the Skip the Line: Buckingham Palace Tour, during which, for a limited time the Palace's state rooms are open for viewing while The Queen makes her annual visit to Scotland. For travelers exploring beyond the borders of the city, the 12-hour England in One Day Trip includes visits to Stonehenge, Bath, the Cotswolds and Stratford Upon Avon.
Stonehenge Experiences - An excursion from London that shouldn't be missed is a trip to the ancient monoliths that date back more than 5,000 years. An experience reserved for the summer months is access to the "inner circle of stones" - a once-in-a-lifetime opportunity during sunrise or sunset that takes place during the Private Viewing of Stonehenge including Bath (a UNESCO World Heritage site) and Lacock. Other excursions guarantee small groups or additional visits to important sites like Windsor Castle, Oxford and Lacock, the setting for many movies and television dramas including Harry Potter and the Philosopher's Stone.
Soar the Skies on the London Eye - A striking complement to the historic and classic architecture of London is the modern and sleek London Eye that takes its passengers more than 443 off the ground for views of 20 miles of landscape that includes Big Ben, Parliament, St. Paul's Cathedral, Buckingham Palace and Westminster Abbey. Experiences available through Viator.com include London Eye: Skip the Line Tickets; the London Eye: Champagne Experience; and London Eye: Romantic Private Capsule for Two with Champagne.
London for the Family - Most activities in London suit even the youngest visitors quite well but there are a few special experiences particularly geared to the younger set. The Private Tour: Harry Potter Black Taxi Tour of London takes travelers from Diagon Alley to the Leaky Cauldron in one of London's famous black taxis with room for five wizards or Muggles. Other sources of excitement for the kids include the Medieval Banquet and Merriment by Torchlight; the London Rock Legends Small Group Tour by Minivan; Horse Riding in Hyde Park; and the London Duck Tour.
Traveler of the Week
Viva la traveler as Viator chooses one lucky winner each week from a previously featured summer series destination or theme. The "Traveler of the Week" will be chosen from among Viator customers who have submitted traveler reviews and photos representing each destination or theme and featured on the Viator Travel Blog. For more information about these or any of Viator's more than 5,500 tours and activities around the world including special summertime deals and discounts, visit Viator.com.
About Viator
Viator is the world's leading online resource for travel experiences, providing access to more than 5,500 tours, attractions and activities in 450-plus destinations in 75 countries. Viator - the Latin word for traveler - offers travelers a one-stop shop to plan, research and book trip activities with helpful resources like nearly 100,000 traveler reviews and photos, star ratings, suggested itineraries and the Viator Travel Blog. Viator's in-house travel experts have picked respected and trusted local operators to ensure a quality experience, value and service, all backed by Viator's low-price guarantee. Founded in 1995, Viator sells its products directly to consumers at http://www.viator.com and through its global network of more than 1,000 affiliates that include major hotel and airline companies, online travel agencies, city-specific sites and more. Through its collection of company operated and affiliated sites, Viator welcomes more than 2.5 million visitors per month. Viator is headquartered in San Francisco with regional offices in Sydney, London and Las Vegas.
# # #