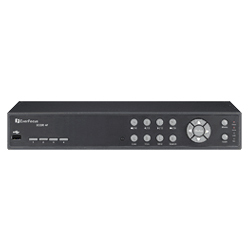 Farmingville, NY (PRWEB) July 18, 2009
Everfocus produces an array of quality CCTV products. They use the latest technologies to ensure their products are of the highest standard, which is why Everfocus is one of the most well respected companies in the surveillance industry.
The ECOR Series is a new lineup of easy to use, compact size DVRs. They come in 4 channel models (ECOR4D, ECOR4F) and 8 channel models (ECOR8D, ECOR8F). The ECOR4D and ECOR8D come with an internal DVD-RW drive for extra storage. Two USB drives are located on each of these DVRs, which can be used for archiving of video footage or mouse control on menus.
A Pentaplex function allows these DVRs to perform simultaneous live viewing, recording, playback, archiving, and remote viewing at the same time. The ECOR Series DVRs are made simple to use by a GUI (Graphical User Interface). The GUI makes for quick and easy menu configuration. Standard MPEG-4 video compression is used on all four models in the series.
Up to 120 FPS (frames per second) of real time recording and playback are available on the 4 channel models, while the 8 channel models come with up to 240 FPS. Each camera connected to these DVRs posses a powerful motion detection capability, which ensures better security.
The sleek, space saving design allows for these DVRs to be used almost anywhere. They are great for small businesses, schools, and even personal use.
Since 1995, Everfocus has been producing high quality CCTV products for every type of consumer, and they show no signs of slowing down.
###