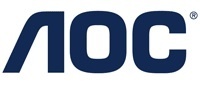 When we decided to reorganize the website the keyword was accessibility. I think we've achieved that; the new site provides a wealth of information yet it's not cluttered and it's very attractive
Freemont, CA (PRWEB) July 17, 2009
AOC, the world's leading HD display manufacturer, announced this week the launch of their newly designed consumer-friendly website. The website is the latest component of AOC's online marketing strategy, intended to expose a new generation of tech-savvy consumers to the AOC brand name. The first two components, a Twitter and a Facebook page, were launched earlier this year and have succeeded in connecting with technology enthusiasts across the country.
The new site reflects AOC's goal of merging aesthetics with usability. The new site prominently features the full line of LCD TVs and LCD Monitors, including AOC's Gamer Certified Series, in an attractive, sliding flash concourse. It also provides consumers with up-to-the-minute AOC news and a direct link to online retailers. An especially useful new tool is the site's Interactive Shopping Guide, which advises consumers on which displays meet their home entertainment, PC or gaming needs, according to their responses to a brief questionnaire.
"When we decided to reorganize the website the keyword was accessibility. I think we've achieved that; the new site provides a wealth of information yet it's not cluttered and it's very attractive," said Robert Velez, Marketing Manager for AOC North America.
Social Media such as Facebook and Twitter are among the most popular and are an essential tool for businesses to easily disseminate information and are a part of AOC's new online outreach. AOC has more than 1,100 followers on its Twitter account (http://www.twitter.com/aoc_usa).
"AOC's Twitter page is a prime example of how we're trying to connect with younger, more tech-savvy consumers. The page offers links to all AOC news and reviews, but it also provides information on relevant gaming, HDTV and technology news. The idea is to engage our consumers as more than just a company or a brand," affirmed R. Velez.
Please visit AOC online:
Website: http://us.aoc.com
Twitter: http://twitter.com/aoC_USA
Facebook: http://www.facebook.com/pages/AOC/84092604574?ref=ts
About AOC:
AOC is a leader of HD display technology for TVs, Monitors, and Multimedia Displays backed by over 60 years of design and manufacturing experience. AOC has earned a reputation for selling user-friendly, technologically advanced displays with every aspect of AOC's business focusing on the development of products that fit seamlessly into consumers' digital lifestyle. Please visit us,aoc.com for additional information.
# # #