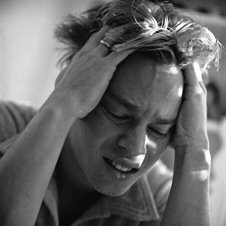 wreaking havoc on borrowers' credit scores by failing to offer quotation searches that let you shop around for cheap deals without leaving damaging footprints on your credit file.
London (PRWEB) July 18, 2009
Debt Consolidation Loans are a money management strategy that, when used wisely, can ease monthly payments, give household budgets a break, and help satisfy other important financial obligations while letting the borrower set aside some savings. The way it works is that the borrower essentially takes out one large loan - at a decent interest rate - and uses it to pay off several smaller loans that carry more expensive monthly rates and fees.
By choosing a loan with a longer payback period, for example, the monthly payments are spread over more months and years. The net effect is that the amount of each individual monthly installment payment is lowered. Or a borrower with high credit card interest rates, for example, can use a lower rate consolidation loan to pay off high-rate balances. Wipe out a running credit card balance with an interest rate of 18 percent, for instance, by using a consolidation loan with a 10 percent rate, and automatically it saves 8 percent - which is almost a 50 percent savings. Skim the extra money saved into household savings and it is a wonderful plan for surviving tough times like the current economic recession.
All kinds of loans can be consolidated, and one of the most popular methods for getting consolidation loans these days is through a "bad credit" loan. These unique loans are made by lenders who specialise in lending money to people with low credit scores or damaged credit history. While conventional banks generally shun these types of borrowers or charge them extraordinarily high rates and fees, bad credit lenders welcome those who have poor credit. That's important in 2009, because the situation for the average UK debt holder or borrower is extremely challenging.
According to recent news reports from the Guardian and Telegraph, for example, banks and other traditional lenders are "wreaking havoc on borrowers' credit scores by failing to offer quotation searches that let you shop around for cheap deals without leaving damaging footprints on your credit file." Multiple credit application searches leave evidence on a consumer's credit history file, that are then calculated into the credit score. Lenders view multiple attempts to apply for credit as a sign of desperation, and credit rating agencies translate this kind of activity into a lower credit score which can lead to loan denials. Despite this situation, quotation searches are not offered by any major UK high street banks. But the average credit card APR has risen above 18 percent in the UK - up from approximately 12 percent - making a bad situation worse for British consumers.
Interest rates are rising, too, and bank statistics showed that the average price of some common mortgage products rose more than half a point during the past month. Government loans to small business are shrinking, and David Frost, director general of the British Chambers of Commerce, said that he is "absolutely" concerned about the trend.
Credit card holders, meanwhile, are facing new monthly and annual fees as card companies attempt to compensate for lost revenues. Cash withdrawal fees, foreign usage fees, and charges to transfer balances from one card to another have all risen in recent weeks. Workers made redundant - who are now depositing less money into their checking and saving accounts - are also threatened with steeper fees as banks withdraw favorable rates reserved for customers who make deposits of at least £1,000 per month.
All of these unsettling developments simply add to the allure and financial wisdom of taking out a debt consolidation loan.
###