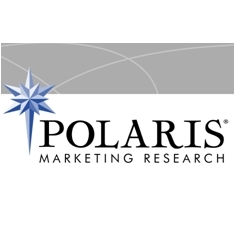 Designing and Implementing a Customer Satisfaction Tracking Program.
Atlanta, GA (PRWEB) July 19, 2009
Polaris Marketing Research Inc. (polarismr.com) announced its new white paper series "Designing and Implementing a Customer Satisfaction Tracking Program." This four-part series includes the following topics:
Why Measure Customer Satisfaction?: The most successful corporations have extended their vision of quality beyond their core products and service offerings to include the nature of their relationship with the customer. In today's tough global economy, focusing on customer satisfaction has become the surest way to achieve a sustainable competitive advantage.
Gap Analysis - The Foundation of Customer Satisfaction Research: Customer satisfaction is most useful when it examines the gap between expectations and performance, especially relative to competitors. The results of Gap Analysis help companies become customer-focused by revealing the gaps, and leading companies to make changes so that they can exceed expectations.
What Needs to Be Measured?: Customer satisfaction research can be effective only if it measures what customers themselves say is important to them. In this paper, the design process is divided into two steps: first, conducting exploratory and quantitative benchmark research to determine the nature and relative impact of the service dimensions that should be measured routinely; second, design considerations for an on-going measurement system.
Guidelines for Structuring and Roll Out: The methodology for an on-going customer satisfaction tracking program can be adapted to any company. Regardless of the industry, whether business-to-business or business-to-consumer, domestic or international, there are several key elements common to successful measurement programs, including determining the most important attributes that drive retention, establishing a feedback system to the individual responsible for taking action, designing an appropriate measurement and reward systems for employees and strong and demonstrated commitment from upper management.
Based on Polaris Marketing Research's more than 20 years in customer satisfaction research and tracking, these white papers are designed to bring together the best and most recent thinking in the field of customer satisfaction. They will assist Polaris clients and other marketing researchers and managers in creating, collecting and using customer satisfaction data to their optimum utility.
These White Papers are available at: polarismr.com/contact.html
About the Customer Satisfaction Research Company, Polaris Marketing Research:
Founded by Jan Carlson in 1989, Polaris Marketing Research is a full-service firm that provides state-of-the-art online interactive marketing research reporting, interviewing and data collection, quantitative and qualitative research expertise and personalized project management.
Atlanta-based Polaris Marketing Research is affiliated with the Council of American Survey Research Organizations, the American Marketing Association and the American Society for Quality.
For more information about Polaris and its services, contact Dianne Hill at 404-816-0353 or visit polarismr.com.
###