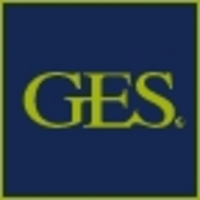 GES is extremely pleased to be the official services contractor for Orgill's Dealer Markets through 2012
Las Vegas, NV (PRWEB) July 21, 2009
GES Exposition Services, Inc., a subsidiary of Viad Corp(NYSE: VVI) and a leader in exhibition and event services, announced that Orgill, Inc., a GES client for more than 15 years, has extended its contract for four additional markets. The contract extension includes Orgill's 2011 Spring Dealer Market in Orlando, 2011 Fall Dealer Market in Boston, 2012 Spring Dealer Market in Orlando and the 2012 Fall Dealer Market in a city yet to be determined.
"GES continues to be an important partner in the success of our Dealer Markets and we are proud to extend our contract through 2012," said Orgill Vice President Advertising Steve East. "GES' traveling account team has become an extension of our Orgill team. Regardless of where our Dealer Market is held, we have a team in place that knows our show and our vendors, and is committed to providing us unmatched customer service."
"GES is extremely pleased to be the official services contractor for Orgill's Dealer Markets through 2012," said GES Executive Vice President and Chief Sales & Marketing Officer Steve Moster. "The GES team is committed to providing exceptional customer service to Orgill and its vendors and our traveling account team is an important part of that commitment."
Customers attending Orgill's Dealer Market have the opportunity to peruse many of the new products, programs and services offered through Orgill and its vendor partners. The Market consists of hundreds of major vendor booths, a Worldwide Sourcing area, ProSource area, pallet specials and coupon specials areas as well as farm and ranch, workwear and office supplies. More than 60 countries are represented at the Markets.
About GES:
Las Vegas-based GES Exposition Services, a subsidiary of Viad Corp (NYSE: VVI), services every major exhibition and event market across the United States, Canada, the United Kingdom, and in Abu Dhabi through the GES Worldwide Network. GES provides a wide range of services, including exhibition planning and design, turnkey and custom exhibit rentals, material handling, staging, overhead sign rigging, temporary electrical equipment, signs and graphics manufacturing, installation and dismantling labor, carpet and furnishings, and transportation services. GES produces many well-known shows including the International CES, Spring Fair Birmingham, International Council of Shopping Centers, MAGIC, and CONEXPO-CON/AGG and IFPE. For more information, visit http://www.ges.com.
About Orgill:
Headquartered in Memphis since 1847, Orgill, Inc. is the nation's largest independently owned hardlines distributor. From its five domestic distribution centers and two export consolidation facilities, Orgill, Inc. distributes hardware and home improvement products to hardware, home improvement and building material retailers across the United States and in 60 countries throughout the world. In addition to its distribution capabilities, Orgill, Inc. is recognized as an industry leader for its development of innovative retail programs and services that are designed to fulfill a simple mission -- to help its customers run more profitable retail operations.
###