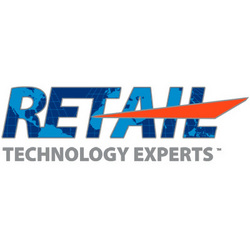 Microsoft is proud to congratulate Retail Technology Experts on being named to the 2009 Microsoft Dynamics President's Club
Miami Lakes, Florida (PRWEB) July 18, 2009
RETAIL TECHNOLOGY EXPERTS (RTE) has been named to the 2009 Microsoft Dynamics President's Club for the third consecutive year receiving recognition from Microsoft Corp. for its dedicated commitment to customers. This honor reflects Retail Technology Experts' success in extending the Microsoft Dynamics platform to drive business advantages of retail businesses worldwide.
This recognition came during Microsoft's Worldwide Partner Conference 2009 in New Orleans. It is a prestigious club, recognizing a small group of Microsoft Business Solutions partners worldwide for achieving a high level of sales and business performance while maintaining a constant dedication to customer satisfaction and innovation.
"Microsoft is proud to congratulate Retail Technology Experts on being named to the 2009 Microsoft Dynamics President's Club," said Doug Kennedy, vice president of the Microsoft Dynamics Partners team. "This accomplishment is a result of Retail Technology Experts demonstrating unparalleled commitment by investing in the success of Microsoft Dynamics, our customers and solutions."
Retail Technology Experts specializes in Microsoft Dynamics Retail Management System (RMS) and works closely with the teams at Microsoft to maintain a comprehensive understanding of the Microsoft Dynamics platform. This knowledge, combined with a deep understanding of customers' business needs and the retail market, enables Retail Technology Experts to help customers leverage the full value of their Microsoft investments and achieve the enhanced customer service, productivity and operational efficiency that promote growth and competitive advantage. Retail Technology Experts was also selected as a finalist for the 2009 Microsoft Partner of the Year in Microsoft Dynamics Point of Sale.
"We feel honored to be part of the Microsoft Dynamics President's Club," stated Mahendran Ramanathan, President of Retail Technology Experts. "We look forward to continued success working with Microsoft and to providing the best retail technology solutions to our customers."
Retail Technology Experts (RTE), a Microsoft Gold Certified Partner, is an innovative retail technology solution provider that has been providing turn-key technology solutions to retailers since 1991. RTE's experience in retail and specifically in retail technology affords the retailer an expertise second-to-none in their industry. From initial discovery to implementation and on-going support, RTE offers retailers a true strategic partnership.
For additional information, please contact:
Mahendran Ramanathan
President
RETAIL TECHNOLOGY EXPERTS (RTE)
800.513.5917 x125
# # #