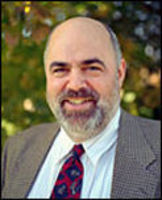 Obama Speech: 'A More Perfect Union'.
Boston, MA (PRWEB) July 20, 2009
A new paperback book by Greg Jarboe which will be published August 17, 2009, reveals how the Barack Obama campaign utilized YouTube video marketing to win the 2008 presidential election. YouTube and Video Marketing An Hour a Day, a complete, task-based guide to developing, implementing, and tracking a video marketing strategy, features a case study of the Obama campaign along with an interview with Arun Chaudhary.
Chaudhary has been called "Obama's auteur" by Aswini Anburajan of National Journal Magazine (April 19, 2008) and "Obama's video guru" by Michael Learmonth of Silicon Alley Insider (July 17, 2008). Chaudhary's official title on the campaign was New Media Road Director of Obama for America (OFA). Today, he is the White House videographer.
Chaudhary, a 32-year-old New York University film-school professor, took a leave of absence in the summer of 2007 to work for OFA. He says Obama's campaign organization took online video seriously from the outset.
In Chapter 11 of the new paperback book, Chaudhary tells Jarboe about the Obama campaign's online response to the Clinton campaign's "3am Girl" ad. Chaudhary says, "Senator Clinton had made a political ad about a 3 a.m. phone call that occurred 'while your children are asleep.' In a strange turn of events, the child in the stock footage the ad used had grown up to be an Obama supporter. The young woman was actually an Obama precinct captain in Washington State. I went to Tacoma to see her, and within 20 hours, travel included, we had a response piece up in YouTube."
Chaudhary also tells Jarboe about the most compelling video content of the campaign, the "Obama Speech: 'A More Perfect Union'." Uploaded March 18, 2008, the 37-minute, 39-second video shows Barack Obama speaking at the National Constitution Center in Philadelphia, PA, on race in America and building a more perfect union.
Chaudhary says, "We had consistent calls from the public to put up speeches in their entirety. As time went on we found that some of the effort of finding specific clips and producing them with cut shots was better spent trying to get entire speeches and town halls online. Folks really seemed to respond to being allowed to see the candidate unedited. In a sense they wanted to see the candidates in the raw and make their own decision, not to feel like they were being fed media."
With more than 10,000 text comments, "Obama Speech: 'A More Perfect Union'" is the most discussed video on BarackObamadotcom's Channel on YouTube. It also has almost 6.1 million views and more than 28,750 ratings. The Pew Research Center called the speech "arguably the biggest political event of the campaign so far," noting that 85 percent of Americans said they had heard at least a little about the speech and that 54 percent said they heard a lot about it.
Just after the election, Jose Antonio Vargas wrote an online column for the Washington Post (November 14, 2008) entitled "The YouTube Presidency." In it, he quoted Steve Grove, head of news and politics at YouTube, who said, "The Obama team has written the playbook on how to use YouTube for political campaigns. Not only have they achieved impressive mass--uploading over 1,800 videos that have been viewed over 110 million times total--but they've also used video to cultivate a sense of community amongst supporters."
Published by Wiley, YouTube and Video Marketing An Hour a Day goes on sale on August 17, 2009. This 504-page guide provides extensive coverage of keyword strategies and video optimization, distribution and promotion strategies to other sites and blogs, YouTube advertising opportunities, and crucial metrics and analysis. For more information about the paperback book or to read excerpts of Chapters 1 and 11, go to http://www.wiley.com/go/youtubehouraday.
Among the people providing advance praise for Jarboe's new paperback book is Michael Kolowich, president and executive producer of DigiNovations and architect and producer of "Mitt TV", the video website for the Mitt Romney Presidential Campaign. Kolowich says, "From the early days of personal computer software to today's white-hot web and social media environment, Greg Jarboe has not only stayed up with modern marketing techniques - in many cases, he has invented them. These pages don't just talk theory; they offer a practical, step-by-step guide on how to get the most out of online video marketing. Don't be surprised if you start wanting to spend more than an hour a day; this is a page-turner that will bring you real results."
###