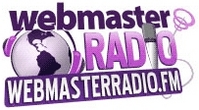 What we're going to do is give them a new, hot product that they can immediately recognize and sink their teeth into.
Fort Lauderdale, FL (PRWEB) July 21, 2009
WebmasterRadio.FM, the premier free, 24/7 Internet business radio network focused on the B2B marketplace is pleased to present a new RevenueWire.com Town Hall Meeting Tuesday July 21st at 5pm Eastern Time featuring a discussion on Atherion and their new software called Identity Pro.
In April 2009, Revenue Wire introduced the Identity Pro software to their affiliate network. Atherion's Identity Pro Software was designed to locate and protect user IDs, credit card information, passwords and more. Built with US military technology Identity Pro automatically scans your machine, and finds and protects your important personal data with a powerful scan, encryption and lockdown protocol.
In this scheduled Town Hall Meeting, Atherion co-founders Matthew Henne and Jamie Southworth along with Kyle Murphy, Merchant Account Manager of RevenueWire tell us about the Identity Pro software and the marketing strategy behind releasing the product.
"We're going to utilize the effective marketing strategies that affiliates have built up over the years," Henne said. "What we're going to do is give them a new, hot product that they can immediately recognize and sink their teeth into."
This town hall meeting makes it the third to be broadcast on WebmasterRadio.FM. The previous two episodes have offered the following:
•A discussion on Landing Page Basics (http://www.webmasterradio.fm/townhall-meeting/2009/landing-page-basics-and-lavasoft/)
•A roundtable conversation offering critical information for digital advertisers and ecommerce merchants (http://www.webmasterradio.fm/townhall-meeting/2009/revenuewire-for-digital-advertising-and-ecommerce/)
This radio program will be available on demand after the broadcast inside the "Town Hall Meetings" Channel of http://www.WebmasterRadio.FM.
About RevenueWire
RevenueWire is the e-business platform of choice for both digital product merchants and affiliate marketers alike. Our affiliate network includes a range of unique support services and powerful reporting tools paired with access to affiliate-driven traffic and high-demand digital software from world renowned manufacturers. RevenueWire also offers SafeCart®, a stand-alone, proprietary online shopping cart that affiliate marketers and merchants can use on their websites and landing pages to maximize conversions and revenue.
Media Contact:
Barry Ringstead, Marketing Director
RevenueWire, Inc.
Email: media@revenuewire.com
http://www.revenuewire.com
About WebmasterRadio.FM
WebmasterRadio.FM lifts the "veiled curtain" of the Internet, bringing the business community together through an interactive radio network. Its listeners are a global group, comprised of everyone from corporate executives and decision makers to small and mid-sized businesses and individual entrepreneurs. WebmasterRadio.FM's stellar line-up of radio programming includes "CoverStory" with Jiyan Wei of PRWeb, WebmasterRadio.FM's official newswire; Fired Up! with Gordon Rudow of Bonfire Communications; "SEM Synergy" with Search Engine Marketing Industry Leader Bruce Clay and more. To tune into WebmasterRadio.FM's live content or check out the show lineup, please visit http://www.WebmasterRadio.FM.
Media Contact:
Brandy Shapiro-Babin
954-309-5578
###