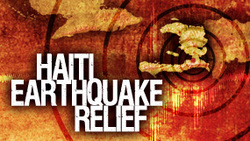 The appeal of our buildings is universal. They offer quality, durability and versatility within an architectural arch design that makes our structures the strongest on earth."
Virginia Beach, VA (PRWEB) July 22, 2009
Throughout the past 28 years time has moved forward bringing with it exciting changes for America and the world. The same holds true for SteelMaster Buildings, which celebrates its 28th anniversary this month.
SteelMaster, which is based in Virginia Beach, VA, distributes prefabricated steel and metal buildings and to date has amassed many thousands of satisfied customers worldwide with buildings located in every state in the United States, on six continents, and in more than 40 overseas countries.
"The appeal of our buildings is universal," says Anthony Bueno, Vice President with SteelMaster. "They offer quality, durability and versatility within an architectural arch design that makes our structures the strongest on earth."
SteelMaster employees work diligently to communicate this message, which has brought about some of the most recent changes including the launch of a more user-friendly and informative website and a connection with consumers on Facebook, Twitter, LinkedIn, Flickr, Picasa, and YouTube.
"The response has been great to these changes," says Michelle Wickum, Marketing Director for SteelMaster. "We have been able to get more feedback from our customers and also reach a broader audience by sharing our product information and client feedback through such features as Ask the SteelMaster and Inside SteelMaster."
Continuing the long standing tradition of product innovation, SteelMaster released the following upgrades for its building systems:

The "Weld-Free" Industrial Base Plate which eliminates the weak links and propensity to rust as seen with hand-welded base plates
Hex Head serrated nuts which require a one-time only tightening thus eliminating the likelihood of the nuts becoming loose
Some more exciting changes achieved in 2009 include:

Increase in building specialist personnel
Addition of new distributors to our international division
New customer projects from Romania to Africa to the Bahamas
Feature articles in various magazines such as: Mother Earth News Magazine , Motor Home Magazine, Southern Living, Metal Construction News, The Virginian-Pilot, and Arch Daily
Ongoing A+ rating with the Better Business Bureau
Already in 2010, SteelMaster has added a Google Maps application to its website where people can readily pinpoint and view pictures and a synopsis of company building projects. More exciting items planned in 2010 include:
The roll-out of a newer, stronger A-Model and X-Model
Participation in the Haiti relief efforts with buildings already in Haiti and more to follow
New building accessories such as an industrial shelving and storage system which conforms to the corrugation to maximize storage areas
Additional product innovations to be introduced
"SteelMaster is constantly looking for ways to enhance both our products and the customer's experience," says Wickum. "We anticipate great things for 2010 and beyond."
For more information on SteelMaster, visit http://www.steelmasterusa.com or call (800) 341-7007.
Corporate Summary
SteelMaster's steel and metal pre-engineered buildings are designed for a broad range of residential and commercial applications including Garages, Workshops, Carports, Agricultural Storage, Metal Barns, Quonsets, Airplane Hangars, RV Storage, Roofing Systems, Storage Buildings, Military Buildings, Commercial Warehousing, and Industrial Storage as well as a wide variety of Custom Building applications including Athletic Facilities, Retail Stores, Churches, Bus Stops, Smoke Shacks, Doggie Dorms, and Correctional Facilities.
SteelMaster Buildings represents over 28 years of premium quality manufacturing, providing the highest quality steel arch buildings in the world. Throughout its years in business, SteelMaster has successfully designed buildings and structures for a variety of applications across the globe ranging from residential customers, the government, and the military, to numerous Fortune 500 companies.
###