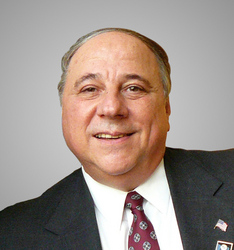 I am honored to receive this award since it really recognizes the accomplishments our company has achieved beginning as a start-up and now becoming the nation's leading health advocacy company
Plymouth Meeting, PA (Vocus) July 21, 2009
Health Advocate™, the nation's leading independent healthcare advocacy and assistance company, announced today that Thomas Masci, Jr., CFO and cofounder, has been named the winner in the Philadelphia Business Journal's 2009 CFO of the Year Award in the medium company category.
This competitive award, sponsored by the Philadelphia Business Journal in conjunction with Drexel University's LeBow College of Business, honors financial professionals throughout the Delaware Valley who have displayed outstanding performance in their roles as corporate financial leaders. Masci was presented with his award by Marsh, a sponsor of the awards program, at the annual awards luncheon at the Sheraton City Center Hotel in Philadelphia.
"I am honored to receive this award since it really recognizes the accomplishments our company has achieved beginning as a start-up and now becoming the nation's leading health advocacy company," said Thomas Masci, Jr., Chief Financial Officer and cofounder of Health Advocate, Inc. "My partners and I want to thank our clients who place their trust in our service as well as our dedicated team of employees who work hard to serve our members and their families."
Masci, one of the five founders of Health Advocate, has helped build the company's financial systems and has overseen their evolution as the company has grown. He is a graduate of Drexel University and is a Certified Public Accountant.
In addition, Masci is a mentor for Drexel co-ops and other young people in the business world. He has served for four years on the Delaware County Mental Health / Mental Retardation Board and is presently active in Health Advocate's charitable initiatives in the local community.
About Health Advocate
Health Advocate, Inc., the nation's leading independent healthcare advocacy and assistance company, serves more than 5,000 clients nationwide, providing more than 15 million Americans with personalized help to resolve healthcare and insurance-related issues. The company offers a spectrum of advocacy, Wellness, Pricing Decision Support and Human Resources solutions to help save time and money. The company also offers a direct-to-consumer advocacy service, Health Proponent, to individuals who are not part of groups.
Founded in 2001 and headquartered in suburban Philadelphia, Health Advocate has been recognized as one of America's fasting growing private companies by Inc.500 and is rated one of Philadelphia Magazine's Top 20 Places to Work. For more information about the company, please visit http://www.HealthAdvocate.com.
Health Advocate is not affiliated with any insurance or third party provider. Health Advocate does not replace health insurance coverage, provide medical care or recommend treatment.
Contact:
Jessica Parker-Smith
Public Relations Director
Health Advocate, Inc.
D: 610-397-7753/ Toll Free: 866-385-8033 x7753
C: 484-354-8084
###