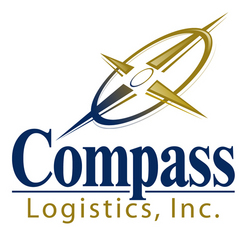 Atlanta, GA (PRWEB) July 22, 2009
Compass Logistics, Inc., an Atlanta based leading logistics provider, (http://www.compass-logistics.com) today announced the launch of Comp-Space Service, a flexible virtual warehouse program designed to reduce overhead by eliminating the need for a dedicated warehouse. Comp-Space is ideal for clients who need to flex their space requirements, paying for only the amount of space needed at any given time. Clients have the opportunity to significantly reduce overhead by eliminating the expense of warehouse leases, insurance, and payroll. As a multi-client facility, operational cost are spread over may customers, thereby offering each client significantly reduced cost while providing increased service options.
With Comp-Space, Compass Logistics offers the following services:

Flexible Space Options
Receive Ocean Containers, Truckloads, LTL Shipments, Small Packages
Pick and Pack
Kitting, Labeling, Palletizing
Cross Docking
Sort and Segregate
Outbound Shipments via National Contracts with major carriers
About Compass:
Compass Logistics, Inc. is an Atlanta based leading logistics provider specializing in flexible and innovative logistics solutions targeted at reducing cost and streamlining efficiency. Our extensive menu of services combined with a highly trained and experienced operations team, offers one of the most dynamic programs in the industry today.
Compass is a logistics industry leader providing these services:
Flexible Warehousing Programs
LTL & Truckload Service
Expedited Services
Cross-docking Services
Portside Services
Special Projects
Oversized Freight
Retail and White Glove Delivery
Packing and Crating
Uncrate and Assembly
For more information on Compass Logistics, visit them on the web at http://www.compass-logistics.com or give them at call at (866) 370-9065.
###