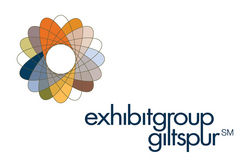 Great things are happening at EG
Chicago, Ill. (PRWEB) July 21, 2009
Exhibitgroup/Giltspur (EG), a leading experiential marketing agency known for creating meaningful and memorable brand experiences, today announced the addition of Doug Shockley as vice president of business development and global events. Based in Las Vegas, Shockley will be responsible for strengthening EG's corporate and private event offerings for clients worldwide. He joins the company with more than 22 years of exhibit and event industry expertise, including experience on both the client and supplier side.
Over the last two decades, Shockley has worked in multiple capacities including operations, marketing, sales management and account management. He has directly managed some of the largest global accounts including Boeing and Discovery Network, and worked with account teams and clients in a variety of industries including aerospace, defense, automotive, telecommunications, manufacturing, high-tech and consumer goods.
"Doug's knowledge of global events and strong relationships with organizers and vendors throughout the industry will bring new opportunities to EG while adding tremendous value to our existing clients' programs," said John Jastrem, CEO, Exhibitgroup/Giltspur. "As the recent economic downturn has proven, private events are a valuable investment that provide marketers and sales teams with opportunities to create stronger customer relationships, more focused interaction and a swifter sales cycle."
Prior to joining EG, Shockley spent four and a half years as national director of corporate events at Freeman, where he was awarded the responsibility of managing and growing a sales team with more than $70 million in corporate sales of events, exhibits and trade shows.
Before Freeman, Shockley served as president and general manager of the Northwest region at Exhibitgroup/Giltspur, where he worked out of the Seattle and Portland offices, managing client projects for a variety of leading companies and spearheading EG's RED division, a group devoted to world-class retail environment design.
"Great things are happening at EG," said Shockley. "With EG and GES Exposition Services (GES) joining forces we will be able to provide a greater depth and breadth of products and services, and unmatched talent and resources for event marketers. I'm pleased to return to this remarkable company and look forward to greater capabilities with the new leadership in place."
Shockley is currently a member of both CEMA and Salesforce.com Professional Network. He graduated from the University of North Texas with a degree in Administrative Management.
About Exhibitgroup/Giltspur
Exhibitgroup/Giltspur (EG) is an award-winning experiential marketing agency known for creating meaningful and memorable connections between leading companies and their customers. By producing powerful brand experiences through exhibits, events, mobile marketing tours, permanent installations, and temporary retail environments, EG helps clients accelerate the sales process, deepen brand loyalty and consistently deliver superior results. The company also creates branded entertainment experiences that surprise and delight audiences worldwide. Backed by the financial strength of its parent company, Viad Corp (NYSE: VVI), EG employs nearly 600 professionals in 28 client care centers throughout the world. For more information, please visit http://www.e-g.com.
###