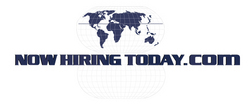 We call our unpaid internship position the NHT economic stimulus package, because unemployed/underpaid workers need a plan to get back to work and start making money as quickly as possible. Our package (unpaid internship positions) has the ability to stimulate an unemployed/underpaid worker's economic future in a very big way
Pembroke Pines, Florida (PRWEB) July 21, 2009
http://www.NowHiringToday.com (NHT) is offering their own version of an economic stimulus package to unemployed workers and underpaid workers. The NHT economic stimulus package consists of unpaid internship positions.
"It seems like everyday more and more unemployed and underpaid workers are created. We feel their pain. There seems to be no hope. New employment opportunities do not exist. NHT did not want to sit around and do nothing when there are so many unemployed and underpaid workers in need of serious help. So, we created unpaid internship positions that dramatically help unemployed and underpaid workers develop new skills that are in demand," said K. Douglas Wright, Human Resources Recruiter with NHT.
The NHT economic stimulus package does not actually give any money to the unemployed or underpaid. However, the NHT economic stimulus package does offer an opportunity to stimulate skills and work experiences that can lead to more work opportunities.
What exactly is an internship position? An internship position is a sort of trial run at a company - and one of the best ways to gain valuable work experience, meet plenty of contacts and potential mentors. Participants working in an internship position are called interns.
"We call our unpaid internship position the NHT economic stimulus package, because unemployed/underpaid workers need a plan to get back to work and start making money as quickly as possible. Our package (unpaid internship positions) has the ability to stimulate an unemployed/underpaid worker's economic future in a very big way," said Wright.
Yes, it is true that many internships are unpaid. That is a fact. If an internship is unpaid, workers should take advantage of the opportunity if it allows for a gain in work experience.
Unemployed and underpaid workers may find many paid internships that do not offer any significant chances at gaining resume building work experience. An unemployed or underpaid worker's focus must be on the internship opportunity that enhances and develops work skills in demand.
"All interns go through our training program. Interns work closely with assistant managers and are responsible for keeping track of small groups of potential clients. After completing the required reading assignments, interns begin to manage and call a small group of potential clients and help the potential clients complete a simple questionnaire," Wright said.
The goals of NHT unpaid internship positions are to help the unemployed and underpaid develop new skills that lead to more work opportunities. The unpaid internship position focuses on developing the following skills important in the current economy: leadership, management, marketing, and networking.
NHT understands what real challenges our unemployed and underpaid citizens are facing. Most of the time when an individual is unemployed or underpaid, they have no extra income to pay for any type of education. The high cost of specialized training or college courses makes this choice out of reach for most unemployed or underpaid workers.
NHT's unpaid internship position is open to all individuals 18 years of age and older. Participants can live in any of the 50 states or Puerto Rico. Participants are only required to have uninterrupted access to a cell phone or residential phone (landline). Participants should have basic computer skills and Internet skills. Participants should have access to email and the Internet.
To apply for an unpaid internship position, visit the NHT web site at NHT or fax resume to (954) 206-0715.
"We are very flexible, so we help as many unemployed and underpaid workers as possible, no matter where they live. Internships are a great tool to navigate this economic downturn. As with most things in life, an intern will get exactly what they put into any opportunity. If an intern focuses and keeps their eyes open, they will have a great internship experience," said Wright.
"The unemployed and underpaid must add new skills, new abilities, and new work experiences in order to compete for a high-paying job in today's economy. The unemployed and underpaid must take action and participate in any training programs, educational opportunities, or internships available in order to get a job," Wright said.
About NHT:
NHT is a small Pembroke Pines, Florida-based human resources recruitment and placement organization. NHT provides help to individuals looking for a job and organizations in need of workers. As an additional part of their client services, NHT offers complimentary leadership training as a way to help our clients qualify for additional employment opportunities. In 2009, NHT established a unique internship program to help create more opportunities for individuals seeking more significant work experience. NHT can be found on MySpace.com/NowHiringToday, FaceBook.com/NowHiringToday, and Twitter.com/NowHiringToday
Contact:
Mr. K. Douglas Wright, Human Resources Recruiter
http://www.NowHiringToday.com
888-486-9991
###