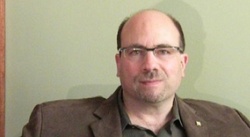 We have a pretty good system of representative democracy, though flawed, which is now being increasingly balanced by online grassroots networking
San Francisco, CA (PRWEB) July 21, 2009
Customer service expert and founder of Craigslist, Craig Newmark, says Internet connectivity changes the balance between centralized expertise and the power derived from online consumer reviews, networking and other forms of user feedback. This trend lends weight to our existing system of grassroots democracy.
A video interview with Newmark discussing how the Internet has influenced the emerging balance between central authority versus grassroots democracy is featured on IdeasProject, a unique website developed by Nokia. IdeasProject is an online "information space" that provides a new way to interact with thought leaders and their big ideas about the future of connected communications. For more on Newmark's big idea, visit: http://www.ideasproject.com/idea_person.webui?id=4405
"We have a pretty good system of representative democracy, though flawed, which is now being increasingly balanced by online grassroots networking," said Newmark. "This combination affects all kinds of industries such as advertising, where user reviews combined with expert reviews are becoming more important to consumers than merely conventional advertising."
"Newmark hits on one of the most powerful features of the Internet; its ability to connect you with other people and facilitate near immediate feedback," said Valerie Buckingham, Director of Technology Marketing, Nokia. "The Internet opens up all communication, leveling a playing field which was previously dominated by industries not interested in grassroots voices. We look forward to sharing more of Newmark's provocative thoughts on how the Internet influences the balance between centralized and grassroots democracy on IdeasProject."
Over the next several months, editors from the IdeasProject are featuring their favorite ideas as submitted by the public and sending a Nokia N95 to the 'Big Thinker' who contributed. Share and submit your 'Big Idea' with the world by visiting http://master.ideasproject.com/userideasubmit.webui
About Craig Newmark:
A Web-oriented software engineer with over twenty five-years experience at companies, including IBM, Bank of America, and Charles Schwab, Craig Newmark became a key player in the Internet revolution with the founding and success of craigslist, one of the Internet's most successful ventures and now among the top ten websites in the world, combining customer and public service with savvy business strategy and marketing innovation. Craigslist serves as a non-commercial community bulletin board with classifieds and discussion forums. Using a common sense, down-to-earth approach, craigslist strives to make the Internet more personal and authentic, while advocating social responsibility through the promotion of small, non-profit organizations. In addition to running craigslist, Newmark serves on the advisory boards of Climate Theatre and Haight-Ashbury Food Program. A graduate of Case Western Reserve with a BS and an MS, he has been featured in the Associated Press, the Wall Street Journal, the New York Times, Los Angeles Times, USA Today, Business Week, Time Magazine, and Esquire Magazine.
About IdeasProject:
IdeasProject, a project of Nokia hosted at http://www.ideasproject.com, brings together the most visionary and influential "big thinkers" to contemplate the big ideas that matter most to the future of communications. It is a new kind of conversation platform aimed at uncovering the connections between these thought leaders and their disruptive ideas. Explore the IdeasProject website, subscribe to its RSS feed, join its Twitter feed (IdeasProject), and come back often to learn about great new big ideas as they break.
About Nokia:
Nokia is the world leader in mobility, driving the transformation and growth of the converging Internet and communications industries. We make a wide range of mobile devices with services and software that enable people to experience music, navigation, video, television, imaging, games, business mobility and more. Developing and growing our offering of consumer Internet services, as well as our enterprise solutions and software, is a key area of focus. We also provide equipment, solutions and services for communications networks through Nokia Siemens Networks.
###