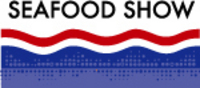 Parks Victoria is proud to support this important event for Victoria, working with the organizers to facilitate the use of the historic Queenscliiff South Pier, as the venue to create unique over the sea fishing shows
Queenscliff, Australia (PRWEB) July 23, 2009
Queenscliff and the Bellarine Peninsula are soon to get a major economic boost when it hosts the first ever Seafood Expo, above the water, on the historic Queenscliff South Pier.
The Seafood Show will complement the well established Seafood Feast, adding two trade shows, a Recreational Fishing Industry expo and a Commercial Fishing industry show.
The Good Friday event aimed, at the consumer, is expected to attract over 15000 people and the two trade shows a further 10,000 from the industry.
Adding extra dimensions to the Queenscliff Seafood Feast, the Seafood Show will provide the Australian fisheries industry a powerful sales and positioning tool.
Attracting visitors from the Australasia region, the Seafood Show will host the decision-makers and purchasers who dominate the seafood and recreational fishing industry. The event will facilitate communication with new and existing customers, launch new products, evaluate trends and reveal what's new.
"Parks Victoria is proud to support this important event for Victoria, working with the organizers to facilitate the use of the historic Queenscliiff South Pier, as the venue to create unique over the sea fishing shows". Said: Chris Hardman of Parks Victoria Bays and Maritime Division.
"The combining of the 2010 Queenscliff Seafood Feast with the Seafood Show will not only promote and market all aspects of the fishing industry, it will also raise money for charities, and deliver substantial benefits to Queenscliff and the entire Bellarine Peninsula through tourism and business opportunities." The Borough of Queenscliffe is proud to support this exciting international event" said Mayor Bob Merriman, Borough of Queenscliffe. "We recognize the substantial improvements that the event organizers will make to provide easier access to and departure from Queenscliff over this event period."
###