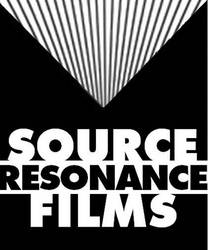 Lanham, MD (Vocus) July 22, 2009
Following the continuing success of the indie documentary film, A Course in Miracles Unleashed, The producers, Source Resonance Films have expanded their attention to include an even bigger movie project - completing the script for the dramatic motion picture, The Story of A Course In Miracles In The Passion of The Christ.
The seed for the movie was originally planted by the Master Teacher of A Course In Miracles. Some may remember an open letter in which interested parties were invited to bring their ideas for telling the story of "this whole incredibly designed adventure of the mysterious occurrence of the entrance of this message from Jesus Christ into this space and time continuum.
The challenge facing the filmmakers is elucidated by the Master Teacher in the following excerpt from the Master Teacher's Notebook, " A Course In Miracles is an effect of supra-consciousness, that is, with Jesus Christ as its true Causation. The acceptance or admission that A Course In Miracles originated from an absolutely unearthly source, while it appears simple, is the single most difficult barrier to enlightenment the immature consciousness faces. No matter how overwhelmingly predominate the evidence, both in method of origination and in content that this is indeed so, the assertion is finally inevitably an act of faith. You must remember that human conceptual consciousness is explicitly formulated in a self-perpetuating structure of thought that denies singularity. Nothing could be more devastating to the dualistic mind construct, that is limited perceptual reality, than the realization that A Course in Miracles is indeed not of this world but actually Truth speaking to falsity. In other words God-man speaking to man."
Undaunted by the task, filmmaker Jubi Onyeama O'Connor announced that, "in all fairness to the author, we must finally present to the world, A Course In Miracles, just as it is. It is now time to let this voice of resurrected man have its say. It's time to admit to this simple and singular manner of re-establishing communication with the Universe through the very personal and complete transformation of the conceptual condition that constitutes human existence. It is truly an honor to be part of this project"
Source Resonance Films is a whole part of A Course In Miracles International, a worldwide not-for-profit organization with headquarters in Wisconsin Dells, WI.
###