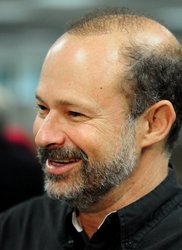 I thank God NACA intervened. NACA saved our home. We're saving more than $600 a month
St. Louis, MO (PRWEB) July 21, 2009
At a press conference on Wednesday, July 22, the Neighborhood Assistance Corporation of America (NACA) will announce that a Save the Dream Event is coming to Chaifetz Arena at St. Louis University on July 31-August 3, 2009. In collaboration with St. Louis County Executive Charlie Dooley and St. Louis City Comptroller Darlene Green, NACA will provide a free solution for St. Louis homeowners with unaffordable mortgages.
Press conference:
Who: NACA CEO Bruce Marks, Charlie Dooley and Darlene Green
When: Wednesday, July 22, at 10 a.m.
Where: Chaifetz Arena at St. Louis University, #1 South Compton Avenue, St. Louis
Also in attendance: St. Louis Public Safety Director Charles Bryson and Anna Jinkerson, representing U.S. Representative Russ Carnahan.
NACA CEO Bruce Marks said, "We just finished our Cleveland event with over 35,000 people in attendance and next we are on to Chicago. After that we will be at Chaifetz Arena for four days providing solutions to thousands of homeowners that sound too good to be true. St. Louis homeowners with an unaffordable mortgage and others from surrounding states will owe a huge debt of gratitude to St. Louis officials."
During NACA's nationwide Save the Dream Tour, more than 25,000 homeowners from each event have already participated and thousands of homeowners achieved affordable long-term resolutions. Most importantly thousands of homeowners received same day solutions with their interest rate permanently reduced to 4%, 3% and 2% and if necessary reduced the outstanding principal based on what the homeowner can afford. All of NACA's services are free.
NACA has a tremendous track record of successful advocacy against predatory and discriminatory lenders as well as providing the best solution. "I thank God NACA intervened. NACA saved our home. We're saving more than $600 a month," said Surmontee Morgan of Cleveland, one of tens of thousands of homeowners NACA has successfully assisted.
Homeowners are expected to travel long distances to attend this extraordinary event. NACA will have over 500 staff and volunteers including over 250 counselors providing counseling from 9:00 a.m. to 8:00 p.m. from Friday July 31st through Monday August 3rd. Every homeowner with an unaffordable mortgage should take advantage of this extraordinary opportunity.
Anyone interested in attending should pre-register for an appointment, if you can. It is also possible to register when you arrive. You can register online at naca.com or by calling toll-free to (888) 499-6222.
About the Neighborhood Assistance Corporation of America (http://www.naca.com)]:
Founded in 1988, NACA is a national non-profit community advocacy and homeownership organization headquartered in Boston. Through its 38 offices nationwide and two call centers, NACA has set the national standard in restructuring thousands of mortgages to what homeownerscan afford.
News of NACA's program and advocacy has been featured in national and local media. The Boston Globe chose Bruce Marks, founder and CEO of NACA, as its 2007 Bostonian of the Year. There is tremendous recognition for the effectiveness of NACA's advocacy and for providing real, affordable homeownership solutions for working people.
# # #