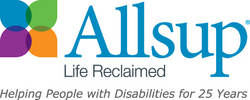 Employers want to ensure that their current and former employees have the healthcare coverage they need. At the same time, companies need to manage these costs
Belleville, Ill. (Vocus) July 22, 2009
Allsup today announced it is expanding its Medicare services for employers with the addition of the Allsup Medicare AdvisorSM service. This new service helps employers more effectively and efficiently coordinate Medicare coverage for employees and retirees. Allsup is the nation's premier provider of Social Security Disability and Medicare-related services to employers, insurers and individuals.
"Employers want to ensure that their current and former employees have the healthcare coverage they need. At the same time, companies need to manage these costs," said Eric Gudmestad, Allsup senior vice president of commercial sales and marketing. "Allsup Medicare Advisor provides a solution to help companies accomplish both while providing employees peace of mind that they're selecting the healthcare coverage that best meets their needs."
Allsup Medicare Advisor is not a Medicare plan provider. It guides individuals in choosing the Medicare plan (from supplemental to Part D to Medicare Advantage plans) that best fits their personal circumstances. Allsup Medicare Advisor offers a company's employees in-depth, objective guidance and an impartial analysis of all their options.
Employees receive live, one-on-one guidance from Allsup Medicare experts, a complete and easy-to-follow plan report and analysis, and the convenience of Internet features.
"Allsup Medicare Advisor offers an optimum solution," said Gudmestad. "This service ensures retirees and Medicare-eligible active employees have healthcare coverage, while allowing employers to reduce their HR administrative burden and minimize the financial impact placed on their company's limited resources."
"At the same time, employees receive expert, objective help in identifying the plans that will most meet their needs and reduce their out-of-pocket healthcare costs," he said. "This enhances their confidence in their employer and reinforces the company as an employer of choice."
Special Considerations for Moving from Group Health Coverage to Medicare
Allsup works with each company to understand its needs and the needs of their employees transitioning to Medicare. Health plans offered to retirees and disabled former employees usually differ from plans offered to active employees.
"The typical employer-sponsored plan for retirees and disabled workers offers fewer provisions," said Gudmestad. "This means the coverage options through Medicare, including Medicare Advantage plans, can be especially important to consider."
As part of the Allsup Medicare Advisor service, employees can easily compare and choose among a combination of healthcare coverage offerings.
These options include traditional Medicare, traditional Medicare with Medigap and/or prescription drug coverage (Part D) and Medicare Advantage plans. The service also may incorporate information from an employer healthcare plan to provide employees with a reference point for making comparisons with available Medicare options.
From these alternatives, Allsup then helps employees understand their options. For example, traditional Medicare usually is not costly; however, coverage can be limited. Gaps in healthcare coverage can easily wipe out a person's life savings, so many people also seek supplemental and prescription drug coverage. These plans generally come at an extra cost and differ in the level of coverage.
Medicare Advantage plans are another option to consider. At a minimum, these plans generally cover everything offered by traditional Medicare and often offer extra coverage – such as dental care, vision screening and prescription drug in a single plan – often at a lower cost than traditional, Medigap and Part D plans combined. These plans can appeal to seniors looking for expanded coverage and simplified statements.
Additionally, some individuals who become eligible for Medicare because of their age continue to be eligible for health coverage under their employers' plans.
"People may have several good options, but the complexity and confusion also creates a lot of risk that they'll end up paying more than necessary for healthcare coverage that meets their needs," said Gudmestad.
Focused on Exceptional Customer Satisfaction
Allsup Medicare Advisor works with each employee to collect detail on healthcare needs and preferences, including prescription drugs, preferred physicians and scheduled procedures.
Allsup Medicare experts then analyze the often dozens of options available in the individual's area. A comprehensive, customized report is created that can include a comparison of the employer's healthcare plan, traditional Medicare, and three local plans most likely to meet the individual's needs. An Allsup representative reviews the report with the employee over the phone and helps them enroll in the plan of their choice.
Each employee also has their own personalized online account with useful features, including access to their personalized report, news and information about Medicare and other healthcare topics.
Since being introduced to the consumer market last year, Allsup Medicare Advisor's customer service satisfaction rating has exceeded 98 percent.
Service Availability
Companies can learn more about offering Allsup Medicare Advisor at http://ama.allsupinc.com or by calling (888) 271-1173.
Allsup has helped hundreds of self-insured employers, state and municipal governments, disability and workers' compensation insurance carriers, third-party administrators and law firms properly coordinate employee benefits and workers' compensation plans with Social Security and Medicare. This includes Medicare coordination services to help companies ensure enrollment in Medicare for their non-working disabled plan participants and Medicare Set-Aside services to protect Medicare's interests in workers' compensation settlements.
About Allsup
Allsup, Belleville, Ill., is the nation's premier provider of financial and Medicare-related services to people with disabilities and retirees. Celebrating its 25th anniversary in 2009, Allsup has assisted more than 120,000 people to receive their entitled Social Security Disability Insurance and Medicare benefits. Allsup employs more than 580 professionals who deliver services directly to consumers and their families, or through their employers and long-term disability insurance carriers.
For more information, visit http://www.AllsupInc.com.
The information provided is not intended as a substitute for legal or other professional services. Legal or other expert assistance should be sought before making any decision that may affect your situation.
Contact:
Mary Jung, (773) 429-0940
Dan Allsup, (800) 854-1418 ext 5760
# # #