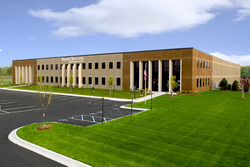 Be careful with your appliances when you move.
Canton, MI (Vocus) July 23, 2009
Just after moving into a new (or different) house, many find they immediately encounter some sort of issue with their appliances-- sometimes minor, sometimes serious! Let's face it, moving is a major undertaking and requires some serious adjustments for everyone involved. It's even an adjustment for appliances! RepairClinic is offering some ways to make the transition less painful for those appliances, and for the families counting on them to work when they arrive at their new destination.
Chris Zeisler, professionally trained RepairGuru at RepairClinic.com says, "Be careful with your appliances when you move." Below is his expert advice about moving with appliances:
1. Check the hookups in your new home - if you have a gas dryer, does the new home have a gas line and connector available. If not, don't take any chances: hire a trained professional to install the gas line and connector for you. The same is true if you have an electric dryer: is there an adequate electrical outlet available in the laundry room? If not, hire an electrician to install an electrical outlet. And what about water lines for your icemaker and water dispenser? These may also be needed.
2. Be careful when moving appliances across kitchen and laundry room floors; use the "Glide 'n Guard" floor protector/mat to protect your floors from gouges and scratches, while saving your back from the heavy lifting.
3. Before moving your fridge and/or freezer, remove all food; unplug it, and wipe out the shelves and storage compartments with warm, soapy water; then rinse and wipe down completely; allow it to dry for about 24 hours; remove all interior shelves and accessories; tie the door shut with a "non-scratch" cord to keep it from popping open during transport; put a can of coffee or a box of baking soda inside to eliminate the musty odor that develops when the door is kept closed for a period of time. If you don't, the smell may linger for days, sometimes even weeks after moving into your new home.
4. Allow the fridge to sit at the new destination for about 24 hours before use. Check the RepairClinic.com website for information about hooking up your icemaker at your new location. Once it is installed, dispose of the first few rounds of ice which may contain impurities from the new water line.
5. Watch for leaks in the water hoses as you disconnect appliances, especially washing machines and refrigerators. There may be some residual water in the lines as you disconnect. Be prepared to catch the water with a towel and/or bucket, so you don't damage your floor.
6. Carefully plan how you will enter your new house with oversized appliances. You may need to measure them in advance to be sure they will fit through doorways--some may require you to enter through an alternative entrance or remove doors from their hinges in order to gain access.
Sidebar
CAUTION: When packing up and/or loading refrigerators, air conditioners and other refrigeration equipment, make sure it remains in an upright position. In other words, DO NOT put these appliances on their sides, backs or upside down. They contain compressors that are half full of a thin oil. If the appliance with a compressor is put on its side for transport or any other reason, the oil from the compressor can drain from the compressor into the condenser tubing. If the unit is turned on right away afterwards, the oil can restrict the refrigerant flow causing it not to cool and potentially damaging the compressor. If for some reason an appliance (with a compressor) is placed on its side or back, it should be placed in an upright position for at least 24 hours before it is turned on. This allows time for the oil to travel back into the compressor.
About RepairClinic.com
Founded in Canton, Mich., in 1999, RepairClinic.com® is the most comprehensive online resource for do-it-yourself home appliance repair help, parts and information. The site features more than 80 appliance brands--including Kenmore, Whirlpool, Maytag, GE, Frigidaire, and LG--across 16 appliance types (e.g., washers, dryers, refrigerators, stoves, ovens, and dishwashers). Do-it-yourselfers use the intuitive PartDetective®, to find the part they need or the leading-edge service, RepairGuru®, for customized, free repair help online. Appliance parts are stocked in a 72,000 sq. ft. facility and shipped the same business day. Visit http://www.RepairClinic.com for more information.
###