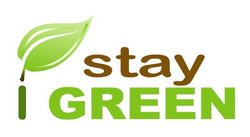 Scottsdale, AZ (Vocus) July 23, 2009
Out of 9 hotels in Scottsdale, AZ that are shown as environmentally friendly with iStayGreen.org. 5 of the 9 properties have been awarded the Green Eco-Leaf Rating by completing the comprehensive environmental audit administered by iStayGreen.org. Ratings range from 1 Green Eco-Leaf - which is Acceptable Environmental Performance to 5 Green Eco Leaf - which is an Exceptional rating.
The Fairmont Scottsdale Princess, Comfort Inn Scottsdale, Hotel Valley Ho, Scottsdale Thunderbird Suites, and Scottsdale Camelback Resort are the five properties that have completed the 70 point comprehensive eco-audit survey. Other Scottsdale properties that are listed in the iStayGreen.org Directory of Environmentally Friendly Lodging as "Green" include Firesky Resort and Spa A Kimpton Hotel, The Scottsdale Princess Resort and Casitas, Best Western Papago Inn and Resort, and Hyatt Regency Scottsdale Resort At Gainey Ranch.
All Green Eco-Leaf Rated properties are committed to environmentally friendly initiatives. Richard Varner, founder of iStayGreen.org states: "It's encouraging to see these hotels taking the environmental lead among the 72 Scottsdale lodging properties by becoming eco-friendly and earning the Green Eco-Leaf Rating. At the same time it's disappointing that of the 65 hotels in Chandler and Tempe Arizona we have no Tempe Hotels or Chandler Hotels that have completed our "Green" rating program." Rrecently the Ramada Inn Chilton Conference Center was the first of the Yuma hotels and the Country Inn and Suites by Carlson was the first of the Mesa hotels to earn the Green Eco-Leaf Rating.
To insure a more sustainable future some of the eco-initiatives put in-place by these hotels include: an on-site Green Team - guests are offered the ability to carbon offset their stay - low energy lighting initiatives are in-place - energy efficient lighting is installed when replacing old lighting - energy sensor are used throughout the property - sheets & towels reuse option for multiple night - eco-initiatives are actively promoted to the public - water conservation devices are used - low water consumption landscaping has been installed - recycle containers are located inside guestrooms and around the property common areas - reusable food & beverage service is used in lieu of disposable service items - compostable disposable service items are utilized - recycled paper products (bath tissue, facial tissue, paper towels, napkins, etc) are utilized - environmentally friendly chemicals are used in cleaning - environmentally friendly detergents are used for laundry - cotton bedding and towels (non-synthetic) are utilized - low VOC materials (paint, adhesives, air freshener, carpet) are used at the property - bulk amenities and soaps are dispensed in guestrooms - along with many other initiatives.
While the state of Arizona does not have a specific environmental rating program for the lodging industry many properties have taken the initiative to make their operations more sustainable. Other cities in Arizona that have excellent green representation include seven Tucson hotels with The Big Blue House as the top rated, and seven Phoenix Hotels including the Hotel San Carlos located close to the recently renovated Downtown Phoenix Convention Center. In the northern portion of the state there are nine Sedona Hotels and four Flagstaff hotels including the Radisson Woodlands Hotel and the Best Western Kings Inn and Suites which is the only "Green" rated Kingman Hotel.
The lodging industry recognizes the need to create a sustainable future for travel. While there are currently only 5 Scottsdale lodging properties that have achieved the Green Eco-Leaf Rating, it is anticipated that many other properties in the area and the state which are promoting eco-friendly initiatives also will seek to be rated. This eco-rating allows the public to know the specific environmental initiatives in place at a property, thereby enabling the environmentally conscious traveler to make informed lodging decisions. To simplify finding "Green" lodging iStayGreen.org allows you to filter your search to show only the environmentally friendly hotels in Scottsdale and most other cities world wide.
To find out how a property can earn the Green Eco-Leaf Rating, contact Richard Varner at 602-864-5553 or visit iStayGreen.org.
About iStayGreen.org:
With iStayGreen's rapidly growing searchable directory of 100,000 lodging properties and over 4,200 already Green Eco-Leaf Rated, it's easy for anyone to quickly locate and compare "Green" lodging worldwide. To earn a Green Eco-Leaf Rating, hotels must complete a thorough self-audit, and then are rated based on their eco-initiatives. The site also provides an effective way for hotel owners and operators to promote all of the good "Green" things they are doing. Visitors to the site can create their own profiles, add friends, recommend properties, upload photos, form groups, create and respond to forum threads, make reservations, and add comments and reviews to hotel profiles.
Contact:
Richard Varner
602-864-5553
###