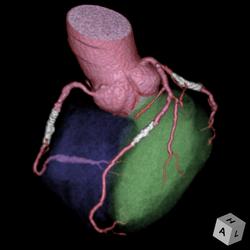 I am very excited about this major release which expands the already robust Ziostation® feature set with major CT and MR cardiac function software to aid the clinician in improving diagnosis
Redwood City, CA (PRWEB) July 23, 2009
Ziosoft®, Inc. http://www.ziosoftinc.com a leader in advanced visualization and analysis software for medical imaging today announced that it has released the latest version of its 3D thin-client software for shipment worldwide. This release delivers new applications such as MR cardiac function analysis, as well as reporting and workflow enhancements. In addition, the CT cardiac function and calcium scoring applications recently cleared by the United States Food and Drug Administration (FDA) are included as part of this release. All of the applications in the new release are accessible on a thin-client system.
Ziosoft recently received CE marking approval for its Ziostation® 3D thin-client software system which allows the company to market the product to countries of the European Union. Additionally, the company has just begun releasing the new software to customer sites in Japan.
"I am very excited about this major release which expands the already robust Ziostation® feature set with major CT and MR cardiac function software to aid the clinician in improving diagnosis" said Masao Yamamura, Ziosoft's chief development officer. "Moreover, we have validated this software version on the latest, most powerful standard commercial hardware to improve users' workflow and efficiency. "
This marks Ziosoft's second major software release during 2009.
About Ziosoft Inc.
Ziosoft, Inc. is a recognized leader in networked advanced visualization and analysis software to benefit physicians, patients, and healthcare specialists. Founded in 1998, Ziosoft is a leading independent advanced visualization company with over 1800 installed systems in over 800 sites worldwide. Ziosoft is dedicated to providing intelligent and intuitive clinical tools across the enterprise. Ziosoft is a privately held company with locations in Redwood City, CA, Brussels, Belgium, and Tokyo, Japan. For more information, please visit http://www.ziosoftinc.com.
Ziosoft and Ziostation are registered trademarks of Ziosoft Inc.
# # #