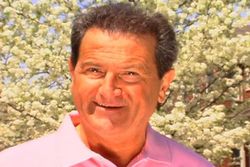 College: The Big Change -- The Success Guide for First Year Students
Irvine, CA (PRWEB) July 23, 2009
You've helped your son or daughter through the grueling college admissions process and soon they'll be heading off to school. Aside from teaching them how to do laundry, how do you ensure a successful college experience?
Now parents have two great resources to ease their children through one of the biggest transitions of their lives. A new website, CollegeFreshmanSurvival.com, and DVD, "College: The Big Change -- The Success Guide for First-Year Students," to help guide parents and freshmen through this potentially stressful time.
The website, which includes a blog, is chock full of valuable information with articles on everything from "Burning Through the Cash" to "Coping with College" to "Drinking and Drug Dangers: Information for Students." Through the website, parents can subscribe to a free e-newsletter, Parenting Your College Freshman.
The DVD, "College: The Big Change -- The Success Guide for First Year Students," provides college freshmen with the skills, techniques and strategies they'll need to help them succeed in their first year of college. Ideal for student/parent viewing, the two-and-a-half- hour DVD contains 38 chapters that can be easily transferred to an iPod. Each chapter includes a one-page PDF summary for easy reference. The DVD was videotaped on location at a dozen colleges and universities and includes interviews with more than 100 students and 50 educators.
After viewing the DVD, Allison Del Franco, a junior at Chapman University said "Get it, it's amazing…it's a good insight into what college is all about…I wished my mom had bought it."
"College: The Big Change as told by peers, if followed, would diminish the freshmen drop out rate to zero..." says Joe Monte, Past President National Association for College Admissions Counseling. For more reviews from college professors and students visit the website.
"College: The Big Change -- The Success Guide for the First Year Students" was produced by John Spiropoulos, 3-time Emmy Award-winning TV news reporter, and producer of a series of video titles, including How to Pay for College, and The College Freshman Survival Guide.
The DVD is available on the website http://www.CollegeFreshmanSurvival.com.
###