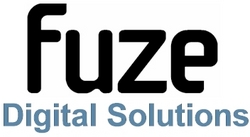 Seattle, Wash. (Vocus) July 23, 2009
Under current budget tightening, government agencies are finding a way to deliver high quality customer care while trimming support costs. Two such agencies are Washington State Health Care Authority (HCA) and National Oceanic and Atmospheric Administration (NOAA) that both utilize the Fuze Suite. Provided by Fuze Digital Solutions, the Fuze Suite includes self- and assisted-service components through a collaborative and highly searchable knowledge base (KB), email/contact management, feedback management, and chat.
HCA oversees seven health care programs in the State of Washington and utilizes the Fuze Suite on each of these web sites. Using Fuze's hosted services since 2005, HCA consistently provides accurate and timely responses to consumers' questions about budget news, benefits, premiums, and more via the telephone, email, chat and the web.
One of these programs, called Basic Health, serves those who earn too much to qualify for Medicaid but don't receive health care benefits from their employer. A unique program not found in most other states, Basic Health recently faced a $238 million budget reduction and the nearly 100,000 insured had many questions about how the program changes would impact them. They turned to the KB and online contact via secure web forms and chat to get answers.
Approximately 370,000 views of KB articles occurred on HCA sites during the first half of 2009, a 42 percent increase over the same period a year ago. In 2009, 97 percent of the time people were able to help themselves and the number of online inquiries requiring staff assistance dropped significantly. HCA is able to save hundreds of thousands of dollars each month due to the volume of call and email deflections made possible via the Fuze Suite.
A former RightNow customer, NOAA opted in 2005 to begin using Fuze's hosted services then moved to its licensed, on-premise model being used today. The transition from hosted to licensed model required less than 30 minutes of downtime.
NOAA's robust knowledge base received nearly 1 million views in the first half of 2009, a 44 percent increase compared with the same period in 2008. KB articles provide direct web site links and answers for researchers, students, and other consumers on topics ranging from the current sea surface temperature, how rainbows are formed or global warming.
99.9 percent of the time, people are finding answers in NOAA's knowledge base and consumer online inquiries plummeted 33 percent in 2009 over the same period a year ago. This equates to significant ROI for NOAA.
"We are pleased to count HCA and NOAA among our public sector clients who recognize just how vital it is to consistently and affordably provide outstanding customer care to their constituents and understand the importance of their online support channel towards these objectives," remarked Chuck Van Court, CEO and Founder of Fuze. "Offering affordable hosted and traditional licensed options without the ongoing high fees of perpetual licenses others offer today, the Fuze Suite enables government agencies to provide enterprise-grade customer care while not paying the enterprise-grade price tag they now find difficult to afford during these challenging recessionary times," added Van Court.
About Fuze Digital Solutions, LLC
Seattle-based Fuze Digital Solutions is an employee-owned company started in 2002. The Fuze SuiteTM now in its 7.0 release is enterprise-grade customer care software that is easy to use and administer. It enables companies to build and sustain customer loyalty by providing outstanding and consistent customer care, facilitating education, communication, and collaboration with customers during the multi-channel support process. The Fuze Suite includes a robust set of integrated modules: knowledge base, email/contact management, chat, feedback management, and more. Its first-to-market community knowledge base features allow consumers and staff to contribute to KB content improvements while protecting brand integrity. Fuze customers include Kentucky Housing Corporation, California Housing Finance Agency, Fujitsu, Sutherland Group, CareerBuilder.com, SonicWall, Oregon Health & Sciences University, Capcom, AAA clubs and over 50 financial institutions including Lockheed Federal Credit Union. For more information, call (425) 649-1246 or visit online at http://www.fuzeds.com.
Media Contact:
Jean Van Court
Fuze Digital Solutions
425-649-1246
###