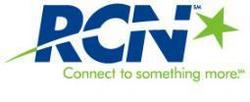 We are committed to providing our customers with an enhanced service experience and connecting them to something more. Our ongoing commitment is to offer the largest selection of movies, HD content, local and free programming choices on RCN Video ON DEMAND and provide the fastest, most reliable high speed internet service in the Lehigh Valley
Behtleham, PA (Vocus) July 23, 2009
RCN Corporation (NASDAQ: RCNI), a leading provider of digital and high definition video, high-speed internet, and premium voice services to residential and small-medium business customers, as well as high-capacity transport services to carrier and large enterprise customers, today announced that it will begin switching its Lehigh Valley, Pennsylvania network to all digital Cable TV programming, starting in September.
This digital conversion, which is expected to begin in Allentown and be rolled out on a community by community basis, enables RCN to reclaim existing analog channels, improve the picture quality, make the network easier to maintain, and dramatically increase the number of standard and High Definition (HD) channels it can offer to customers.
"By going all-digital, RCN will be able to enhance the overall customer experience for our customers, increasing our HD channels at launch to more than triple the current offering -- with most being able to receive 100 HD. This total will dramatically exceed what our cable competitors currently offer, making us leaders in delivering HD and customized cable packages in an all-digital world," said RCN President of Residential Markets John Filipowicz. "This initiative, known as Project Analog Crush, frees up bandwidth so we can provide our Lehigh Valley customers with an explosion of entertainment choices and have more expanded Basic Digital TV channels than ever before. This additional bandwidth will also help with future broadband enhancements."
RCN will undertake extensive efforts to educate its customers through notifications and information provided through a variety of different media. RCN will provide at least 30-day notice to its customers, and then repeat notifications during the intervening weeks and days until their service is converted to digital.
Beyond the traditional notifications mailed to customers, RCN will also provide information through billing inserts, information on its website, and local outreach meetings. RCN will also send "voice-casts" to its customers that consist of telephone announcements providing additional notifications to customers of the upcoming move to an all-digital platform.
"We are committed to providing our customers with an enhanced service experience and connecting them to something more. Our ongoing commitment is to offer the largest selection of movies, HD content, local and free programming choices on RCN Video ON DEMAND and provide the fastest, most reliable high speed internet service in the Lehigh Valley," said RCN Vice President & General Manager Randy Nungester. "Our customers will be receiving even more outstanding cable TV value then that which they've come to expect from RCN."
Nungester added that the move to an all-digital network enables some exciting changes, such as greatly expanding RCN's basic lineup, providing 100 percent digital clarity and a state-of-the-art interactive program guide with parental controls and more."
In addition, RCN is increasing its Video ON DEMAND content, including hundreds of hours for free, as well as more subscription and pay Video ON DEMAND programming to provide customers with even more choices available at the touch of a remote. Customers can also look forward to more flexible channel packages, so they can customize a package that's right for them. The new all-digital network will also offer a multitude of international programming choices, covering 14 different language groups, that greatly surpasses what our cable television competitors offer today.
About RCN Corporation
RCN Corporation (NASDAQ: RCNI), http://www.rcn.com, is a competitive broadband services provider delivering all-digital and high definition video, high-speed internet and premium voice services to residential and small-medium business customers under the brand names of RCN and RCN Business Services, respectively. In addition, through its RCN Metro Optical Networks business unit, RCN delivers fiber-based high-capacity data transport services to large commercial customers, primarily large enterprises and carriers, targeting the metropolitan central business districts in the company's geographic markets. RCN's primary service areas include Washington, D.C., Philadelphia, Lehigh Valley (PA), New York City, Boston and Chicago.
About RCN PA
RCN currently serves the following franchised communities of Alburtis, Allen Township, Allentown City, Bangor Borough, Bath Borough, Bethlehem City, Bethlehem Township, Bethlehem Township (Easton), Bushkill Township, Catasauqua Borough, Chapman Borough, Coopersburg, Coplay Borough, East Allen Township, East Bangor Borough, Easton City, Forks Township, Emmaus Borough, Fountain Hill Borough, Freemansburg Borough, Glendon Borough, Hanover Township (Lehigh County) & (Northampton County), Heidelberg Township, Hellertown Borough, Lehigh Township, Lower Macungie Township, Lower Nazareth Township, Lower Saucon Township, Lowhill Township, Macungie Borough, Moore Township, Nazareth Borough, North Catasauqua Borough, North Whitehall Township, Northampton Borough, Palmer Township, Pen Argyl Borough, Plainfield Township, Reiglesville, Roseto Borough, Salisbury Township, Slatington Borough, South Whitehall Township, Stockertown Borough, Tatamy Borough, Upper Macungie Township, Upper Nazareth Township, Upper Saucon Township, Walnutport, Washington Township, West Easton Borough, Whitehall Township, Williams Township, Wilson Borough, and Wind Gap Borough. RCN in Philadelphia serves the communities of Folcroft, Ridley Township, Sharon Hill, Eddystone, Norwood, Prospect Park, Collingdale, Colwyn, Glenolden, Ridley Park, Upper Darby, Tinicum, Morton, Rutledge, Millbourne, Darby Borough, Darby Township, Clifton Heights, East Lansdowne, Yeadon, and Lansdowne.
RCN Contacts:
Randy Nungester, 610-419-2923
Michael Houghton, 703-799-7383
###