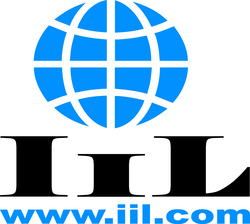 New York, NY (PRWEB) July 24, 2009
International Institute for Learning, Inc. (IIL) has announced that effective immediately the company is now an Accredited Training Organization (ATO) for the delivery of PRINCE2 courses and programs. A global leader in Project, Program, and Portfolio Management, Microsoft® Office Project, Lean Six Sigma, and Business Analysis corporate learning solutions, IIL's newest accreditation will enable the company to offer an even wider portfolio of project management training for its clients worldwide.
PRINCE2 is a proven, process-based approach for project management that provides an easily tailored and scaleable method for the management of all types of projects. The method is the de-facto standard for most UK businesses and is practiced worldwide. To attain this accreditation, IIL underwent a comprehensive approval process to ensure the company satisfied specific criteria set out by The APM Group, the accreditation, certification, and qualification organization for PRINCE2.
"IIL sought accreditation from The APM Group after careful consideration of how to best serve our global client base. We are confident that IIL's PRINCE2 course offerings will provide our clients with a proven, time-tested methodology to enhance their day-to-day operations," said E. LaVerne Johnson, Founder, President, and CEO of IIL. "We see PRINCE2 working very well with the PMBOK® Guide in one of two ways: either by providing a proven, best-practice project lifecycle for companies seeking an alternative to developing a methodology themselves; or by complimenting a company's pre-existing PMBOK® Guide-based lifecycle with a rigorous approach to managing the Business Case, Quality, the Project Organization and overall control of the project. The combination of the PMBOK Guide® and PRINCE2 is a powerful recipe for project success."
She added, "Our successful completion of the rigorous accreditation process demonstrates our passion for and dedication to meeting the evolving needs of project professionals worldwide."
Richard Pharro, CEO, The APM Group, said, "We'd like to extend a warm welcome to IIL as it joins the select group of organizations authorized to provide PRINCE2 training. The ATO accreditation is a mark of quality for learning providers and acts as a testament to the depth and quality of IIL's course offerings. For global organizations operating in increasingly competitive international markets, the adoption of PRINCE2 as a proven project management methodology can make a significant contribution to successful project delivery."
IIL currently offers the PRINCE2 Foundation course and the PRINCE2 Practitioner course.
IIL also offers courses in Managing Successful Programmes (MSP™) and Management of Risk (M_o_R®).
In addition to being a PRINCE2 Accredited Training Organization, IIL is an IIBA endorsed education provider and a PMI® charter global registered education provider.
IIL's mission is to embody its three key values -- Intelligence, Integrity and Innovation -- in empowering individuals and organizations to advance their skills and abilities, increase collective knowledge and capabilities, and operate more efficiently and effectively.
For more information on IIL's PRINCE2 course offerings, please visit http://www.iil.com/prince2. For information regarding IIL's products, services, curriculum, and free webinars, visit http://www.iil.com.
About International Institute for Learning, Inc. (IIL)
International Institute for Learning, Inc. (IIL) is a global leader in professional training and comprehensive consulting services in the areas of Project, Program, and Portfolio Management, PRINCE2®, Business Analysis, Microsoft® Office Project and Project Server, and Lean Six Sigma. In addition to its many course offerings, productivity tools, and professional certification pathways, IIL leads the way in customized course development. Its Many Methods of Learning™ enable IIL companies in more than 18 major countries around the world to deliver innovative, effective, and consistent training solutions via a variety of learning platforms (traditional classroom, virtual classroom and on-demand training). IIL is a Charter Global Registered Education Provider of the Project Management Institute, a member of the PMI® Corporate Council, a PMI® Silver Alliance Circle member, an IIBA Endorsed Education Provider, and an Accredited Training Organization(ATO) for the delivery of PRINCE2® courses and programs. For more information and free webinars, visit http://www.iil.com or call 800-325-1533. Visit the IIL Knowledge Portal at http://www.allPM.com.
About The APM Group:
The APM Group is a global business providing accreditation and certification services. Through its international network of Accredited Consultancy and Training Organisations APMG helps end users develop their professional skills and organisations improve their processes through the adoption of worldwide best practice.
The APM Group is the only organisation offering professional qualifications in Programme and Project management with third party independent accreditation through the United Kingdom Accreditation Service (UKAS). It works closely with the UK Office of Government Commerce (OGC) and TSO (The Stationery Office Ltd), their official publisher, in running global accreditation schemes in PRINCE2®, MSP™ (Managing Successful Programmes), M_o_R® (Management Of Risk) and ITIL® (IT Infrastructure Library).
For further details about The APM Group's qualification and accreditation schemes visit http://www.apmg-us.com or call +1-781-275-8604.
###