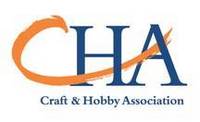 the World's Largest Crop Attempt
Elmwood Park, NJ (PRWEB) July 24, 2009
Inspired by the warm Southern welcome extended to the Craft & Hobby Association (CHA) from Florida State Governor Crist and Mayor Crotty who issued a proclamation declaring July 27 - August 1, 2009 as Official Craft and Hobby Week across Florida in and a proclamation declaring July 31-August 1 as SuperCraft Weekend in Orange County, CHA is proud to announce that CHA members have collaborated with local and regional organizations to host and sponsor several public craft events in Florida between July 25 and August 1.
On July 25, 2009, CHA member Kathy Peterson will attend the 5th Annual Orange County Back-2-School, Back-2-Health Event with District 3's Commissioner Mildred Fernandez. The event includes free immunizations and health screenings, 2,500 FREE backpacks for local students pre-K through 12th grade. Kathy, a native of Southern Florida pulled her CraftForHealth.com team to host a kids' craft area and coordinated craft supply donations for the onsite craft activities including crafting a brick wall of health and creative wrist bands. CHA Member companies ILoveToCreate a Duncan Company, CreativeHands, Darrice, and GlueArts all contributed craft supplies. The FREE event that will be held at Amazon Village Shoppes at 111000 E. Colonial Drive in Orlando from 9 pm to 2 pm. For more information about the medicinal benefits of crafting go to http://www.craftforhealth.com.
CHA Members also coordinated with the hard working folks at the Orange County Library to host a free one-hour kids crafting event on July 29, 2009 at the South Creek Library Branch. CHA, and its' members FloraCraft and GlueArts donated the supplies and the time necessary to put on this Kids' Crafting Event where children will be expressing their creativity and crafting Styrofoam animals.
July 28 - July 30, CHA members and members of the craft industry will be hosting a silent celebrity auction from the CHA Summer Trade Show in booth #1829 at the Orange County Convention Center. A portion of the proceeds will benefit the Miami-based Leeza Gibbon's Memory Foundation a non-profit that helps caregivers impacted by memory disorders and other chronic illnesses.
On July 31, 2009 from 5 - 11 pm at the Orange County Convention Center, CHA and Scrapbook Royalties, with members of the community are invited to participate in a scrapbooking fundraiser called, "the World's Largest Crop Attempt" in efforts to raise money for the Leeza Gibbons Memory Foundation. For the novice, a crop is an event where scrapbookers get together to scrapbook using the hottest tools, and learn the latest techniques taught by celebrity scrapbookers. The crop will feature product giveaways, goodie bags for each participant worth more than $50, door prizes, a charity raffle, and will be attended by celebrity scrapbookers. This special event is open to the public and tickets can be purchased for $20 at http://www.craftsupershow.com.
CHA members donating to the crop include: Art Institute Glitter, Inc., Beacon Adhesives, Blumenthal Lansing Co., Copic Markers, Canon USA, C&T Publishing, Clear Bags, Crafty Chica, Creative Impressions, Faber Castell, Fancy Pants Designs Inc., Fiskars, FloraCraft, Flowersoft, Glue Arts , Imaginisce Jesse James & Co. , Liberty Scrapbook Supply , Maya Road, Me and My Big Ideas, Petersen-Arne, ProvoCraft, Sizzix , Soft Flex , Stampington Publications, Quick Quotes, Ultra Pro, and Unity Stamp Company.
The Craft SuperShow is open to the public and is the place to buy the hottest craft products, experience the coolest make-n-take craft projects, attend professional-grade education from industry experts, meet craft celebrities and participate in product demonstrations in a family friendly, air conditioned environment. For more Craft SuperShow information please visit http://www.craftsupershow.com.
###