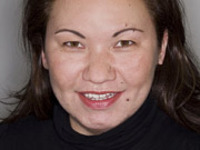 I'm really looking forward to participating in my SES San Jose session on communications between digital and traditional marketers
San Jose, CA (PRWEB) July 24, 2009
Search Engine Strategies (SES) San Jose will offer a full day of Chief Marketing Officer (CMO)-oriented sessions in which CMOs can hear from their peers about what is working, what is not working, and what the future holds for the marketing industry. The five sessions in this "C-Suite" series are all on day one of SES San Jose, August 11, 2009. Register TODAY to save up to $200 with the early bird rate.
Now in its 11th year, SES San Jose 2009, being held at the McEnery Convention Center on August 10-14, attracts the largest group of search marketers on the West Coast. It consists of 70 sessions, multiple keynotes, Orion panels, over 150 exhibitors, network events, parties and more.
"I'm really looking forward to participating in my SES San Jose session on communications between digital and traditional marketers," said Liz Miller, Vice President, Programs and Operations, CMO Council. "With our council of over 4,500 members, we hear all viewpoints and opinions about the challenges facing the CMO in today's transitioning marketing world. SES attracts very influential CMOs, so I'm sure there will be many quite valuable exchanges during these C-Suite sessions."
The following sessions make up the "C-Suite" track for CMOs:
The Adaptive CMO: A New Paradigm for Digital Marketing sets the stage for the C-Suite track and presents a unique viewpoint on how brands are built, how corporate cultures are created, and what happens as the world goes digital.
The View From the CMO's Office discusses the communication barriers between search marketers and non-search marketers and explains how to reconcile these two different viewpoints.
Integration: The New CMO Imperative explains the need for CMOs to engage customers outside their website with the help of site like YouTube, Flickr, Twitter and Facebook. Participants will learn strategies for increasing brand awareness and protecting brand equity in today's socially connected web.
Budget Migration: Going Digital Without Impacting Your Brand focuses on essential information necessary for migrating budget to digital without impacting brand awareness or the equity built up in a brand.
Performance Pricing Models: What Every CMO Must Know! helps CMOs understand performance pricing models, its chief benefits and how it can be applied to PPC and SEO. This session will let CMOs decide whether performance pricing models are right for their company.
For more information about the largest search engine marketing conference and expo on the West Coast, go to the SES San Jose 2009 website.
About SES
Incisive Media's Search Engine Strategies is a leading global conference and training series focused on search engine optimization and search engine marketing. Other Incisive resources for interactive marketers include the ClickZ network for digital marketing news, information, commentary, advice, opinion and research and Search Engine Watch which provides news and information about search, analysis of the search engine industry and tools for improving search marketing effectiveness.
Incisive Media is a leading global provider of specialized business news and information, in print, in person and online. The company's principal markets include financial services, legal services, commercial real estate, marketing services and risk management. Incisive Media's market-leading brands include Accountancy Age, Computing, Investment Week, Legal Week, LegalTech, Post, Real Estate Forum, Risk, Search Engine Strategies and The American Lawyer. For more information, visit http://www.incisivemedia.com.
# # #