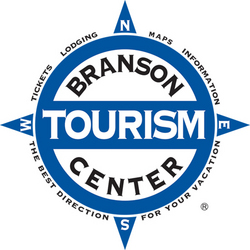 U.S. Marine Corps Ball and the
Branson, MO (Vocus) July 25, 2009
The 12 finalists of the Branson Christian Action Ministries' (CAM) Gospel Sing-Off in Branson on September 7 will be competing for prizes from a $5,000 prize purse. The CAM Gospel Sing-Off is the major fund raiser for the CAM Food Pantry which helped 11,686 people last year. Of those, over 4,000 were children.
In sponsoring the $5,000 prize purse, Lianne Milton, co-owner of Branson Tourism Center (BTC) said, "CAM's work and its Food Pantry directly impact on the lives of thousands of people, a lot of them children, within our local community." Milton explained that Branson Tourism Center's sponsorship of the prize purse for this major CAM fund raising effort is intended to support that work and is part of BTC's ongoing commitment and involvement to its community.
Milton pointed out that BTC's participation in the CAM Gospel Sing-Off is just one of the community projects in which BTC and its employees have been involved. She said that over just the last year alone, BTC's employees have collectively volunteered hundreds of hours to the benefit of the community through blood collection drives, "Relay for Life," projects honoring Veterans such as the "U.S. Marine Corps Ball and the "Hand-in-Hand Branson Honors Purple Heart Recipients" and other community projects.
On September 7, twelve finalists will compete in the CAM Gospel Sing-Off at Branson's new Sight & Sound Theater, home of the show "Noah-the Musical," in front of an anticipated audience of about 2,000 people. The event's emcee will be Bob Hubbard, formerly with the Foggy River Boys and the Jordanaires. The judges deciding who will win the first place prize of $2,500, second place prize of $1,500 and third place prize of $1,000 will be Lee Loughnane, founding member of the legendary rock group Chicago, Ben Dutton of Branson's Dutton Family and Mark Wright, Director of Benevolence for the James River Assembly in Ozark.
The 12 finalists will be chosen from the entrants whose entry forms are received no later than July 24. There is no entry fee and a committee headed by veteran Branson show producer, Joe Sullivan, will select the finalists based on audio, video and other material submitted with the entry forms. For additional information or entry forms contact CAM on line at http://www.christianactionministries.org or by phone at 417-334-1157.
Branson Tourism Center, LLC is one of Branson's largest providers of Branson travel services and employs about 100 people. It is an accredited member of the Better Business Bureau of Southwest Missouri. Among other organizations, it is a member of the Branson Lakes Area Chamber of Commerce and Convention and Visitors Bureau, Better Business Bureau, American Society of Travel Agents, American Bus Association, and the Branson Lakes Area Lodging Association. Branson Tourism Center may be reached by calling 1-800-978-1999.
###