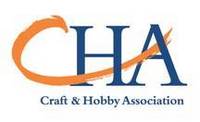 the World's Largest Crop Attempt
Elmwood Park, NJ (PRWEB) July 27, 2009
The Craft & Hobby Association (CHA) is proud to announce that on July 31, 2009 CHA members and scrapbookers will come together with photos, scrapbooks, embellishments and paper in what has been called, "the World's Largest Crop Attempt" from 5 pm - 11 pm at the Craft SuperShow held in the Orange County Convention Center in Orlando, Florida. Sponsored by CHA, Scrapbook Royalty and the Leeza Gibbons Memory Foundation this crop will demonstrate the hottest tools, and the latest techniques will be taught by celebrity scrapbookers to help raise money and drive awareness for the Leeza Gibbons Memory Foundation. This special event is open to the public and tickets can be purchased for $20 at http://www.craftsupershow.com.
"The World's Largest Crop will require more than 750 crafters in order to set a world record," explained Keri Cunningham, CHA Marketing Manager. "We invite crafters of all ages, skill levels and disciplines to come out and participate in this great fundraiser that will benefit the Leeza Gibbons Memory Foundation, create greater awareness for the Foundation while supporting patients and families impacted by memory disorders. This truly is a win-win event."
The crop will feature product giveaways; goodie bags for each participant worth more than $50, door prizes, a charity raffle and many celebrity scrapbookers will be in attendance. You could even win a personalized crop from these designers by entering the charity raffle.
Additionally all attendees of this event are automatically entered to win A Scrapbookers Dream! door prize worth about $1,000! The prize is a completely stocked, professional-grade, two part stacking wire rack system that stores and displays 25 sheets each of 48 packs of beautiful Paper Accents™ Cardstock. Acid free, lignin free, buffered, and archival quality, the heavy card stock is a must have for scrapbooking, card making, rubber stamping and all paper crafts. This prize was offered by Paper Accents, which are proudly distributed by Petersen-Arne, "your wholesale crafts distributor for over 60 years."
Celebrity Scrapbookers including Terri O, Ana Cabrera, Cheryl Waters, Donna Salazar, Paulette Jarvey, Margie Romney Aslett, Wendy Jo Avey, Stephanie Hamen, Angela Pruitt and Candy Roosenberg will all be on hand. Plus, you never know who may stop by - you may meet Donna Dewberry!
CHA members supporting the crop include: Art Institute Glitter, Inc., Beacon Adhesives, Blumenthal Lansing Co., Copic Markers, Canon USA, C&T Publishing, Clear Bags, Crafty Chica, Creative Impressions, Faber Castell, Fancy Pants Designs Inc., Fiskars, FloraCraft, Flowersoft, Glue Arts , Imaginisce Jesse James & Co. , Liberty Scrapbook Supply , Maya Road, Me and My Big Ideas, Petersen-Arne, ProvoCraft, Sizzix , Soft Flex , Stampington Publications, Quick Quotes, Ultra Pro, and Unity Stamp Company.
For more Craft SuperShow information including hours, special discounts, a complete list of crafting celebrities, workshop classes, event sponsors, and other show events please visit http://www.craftsupershow.com. If you can't make it to Orlando for the Craft SuperShow visit your nearest craft store and celebrate the "Craft 'til You Drop Weekend" in celebration of the festivities in Florida. For a list of the nearest crafts store near you go to http://www.craftplace.org.
# # #