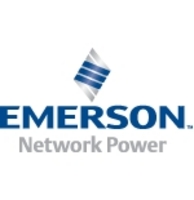 These technologies create an integrated network and IT infrastructure that delivers ultra-high availability. In fact, we designed it so someone could use a chainsaw to cut right down the middle of the facility and none of our systems would go down.
St. Louis, MO (PRWEB) July 27, 2009
Emerson Network Power, a business of Emerson and the global leader in enabling Business-Critical Continuity™, today announced the opening of Emerson's new 35,000-square-foot corporate data center, located at the company's St. Louis headquarters. In addition to supporting the company's initiative to consolidate its global network - comprised of more than 100 data centers worldwide - into four facilities, the data center showcases a full array of innovative power, cooling and monitoring technologies from Emerson Network Power. Emerson also expects to achieve LEED Gold certification for the project, thanks to the integration of a host of sustainability attributes, including a reduced building footprint and one of the largest rooftop solar arrays used by a data center.
Key Facts:

The facility showcases a variety of Emerson Network Power products - including brands such as Alber, Aperture, ASCO, Knurr and Liebert - in addition to technologies from several of the world's leading IT companies, including Cisco, Dell, EMC and Sun.
o The data center utilizes servers with Nehalem processors from Intel. Those chips feature hardware virtualization support, facilitating widespread virtualization within the data center and helping reduce the number of servers by a count of 18-1.

The data center features 6,000 square feet of raised floor, with 6,000 additional square feet available. It can ultimately support up to 5,000 servers.
To ensure the highest levels of reliability, the data center is equipped with three tiers of redundancy, with dual utility feeds, redundant UPS protection and onsite generators.
With redundant dual-bus power capacity starting at 1,350 kW and ultimate UPS systems scalability up to 4,050 kW across dual paths, the facility's power usage can be scaled with precision to meet the facility's highest demands without sacrificing efficiency.
Emerson anticipates the data center will have 99.982 percent uptime - with an average of only 1.6 hours per year of unplanned downtime.
Sustainability Attributes:
The facility's 7,800-square-foot rooftop solar array - the largest in Missouri - contains more than 550 solar panels and is and is capable of generating 100 kW of power.
The facility utilizes new building materials that direct natural daylight into the building's core, reducing power consumption. These materials, including hurricane-proof glass in the windows, maintain the building's structural integrity and make it strong enough to withstand an F-3 tornado.
o The facility's natural daylighting is expected to improve employee efficiency and productivity, reduce human error and enhance employee recruitment and retention

The data center incorporates the strategies and technologies advocated in Emerson Network Power's Energy Logic roadmap for reducing data center energy consumption and improving energy efficiency.
Approximately 80 percent of the waste generated during construction has been diverted from landfills.
The facility will be 31 percent more energy efficient than traditional data centers.
Quotes Attributable to Steve Hassell, Vice President and Chief Information Officer, Emerson:
"When we started this massive data center consolidation, we admittedly set the bar high with regard to business efficiency, scalability and - above all - availability. While designing a data center with such standards can be a challenge, we were able to leverage the expertise of our businesses to deliver a powerful, efficient, best-in-class data center to support our global network and better serve our customers around the world."
"These technologies create an integrated network and IT infrastructure that delivers ultra-high availability. In fact, we designed it so someone could use a chainsaw to cut right down the middle of the facility and none of our systems would go down."
Quotes Attributable to Ed Feeney, Executive Vice President, Emerson; President, Emerson Network Power Systems:
"When it comes to our products and services, Emerson is committed to innovation, technological excellence and environmental responsibility, so it makes sense that these values should be embodied in the company's new data center."
"Early in the design phase, we felt it was important to implement the efficiency strategies we have been advancing within the industry. Having accomplished this goal, we now can show the industry how incorporating these technologies and strategies into a data center can lead to better performance and reduced energy consumption, while also supporting LEED Certification initiatives."
About Emerson Network Power
Emerson Network Power, a business of Emerson, is the global leader in enabling Business-Critical Continuity™ from grid to chip for telecommunication networks, data centers, health care and industrial facilities. Emerson Network Power provides innovative solutions and expertise in areas including AC and DC power and precision cooling systems, embedded computing and power, integrated racks and enclosures, power switching and controls, monitoring, and connectivity. All solutions are supported globally by local Emerson Network Power service technicians. Learn more about Emerson Network Power products and services at http://www.emersonnetworkpower.com.
About Emerson
Emerson, based in St. Louis, Missouri (USA), is a global leader in bringing technology and engineering together to provide innovative solutions to customers through its network power, process management, industrial automation, climate technologies, and appliance and tools businesses. Sales in fiscal 2008 were $24.8 billion and Emerson is ranked 94th on the Fortune 500 list of America's largest companies. For more information, visit http://www.Emerson.com.
###