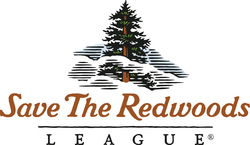 Californians have overwhelmingly called for the Legislature and Governor Schwarzenegger to find a solution to save state parks
San Francisco, CA (PRWEB) July 24, 2009
"Californians have overwhelmingly called for the Legislature and Governor Schwarzenegger to find a solution to save state parks," said Ruskin Hartley, executive director of Save the Redwoods League. "Today, both houses of the Legislature approved a bill that spares the majority of state parks from closure, but leaves an $8 million budget gap for the Department of Parks & Recreation. This funding cut means that about 30 to 50 California state parks may have to close."
"The budget deal indicates that Governor Schwarzenegger and the Legislature recognized that closing 80 percent of parks would be devastating to Californians and to the state's economy. The outcome for state parks is much more favorable than the shocking cuts proposed just 8 weeks ago, yet Californians remain in jeopardy of losing access to parks and the state's iconic redwood forests. In addition to park closures, park employees are already furloughed three Fridays out of the month, hours and days of operations will need to be shortened, and visiting fees will most likely increase."
"At this point, no one knows which state parks may have to close. With only 5 percent of the world's ancient redwoods left standing, it will be vital to ensure that Californians and visitors to our state can enjoy these majestic forests. We cannot afford to lose the opportunity to visit redwood state parks, which create irreplaceable opportunities for people of all ages to experience forests that are found nowhere else on the planet."
"The state parks funding in the 2009-10 Fiscal Year State Budget is merely a one-year compromise. Without a stable, dedicated funding source for state parks, Californians will likely face this same threat to park access and to the state park legacy next year.
Save the Redwoods League stands ready to work with all Californians and legislators to develop creative solutions to ensure that state parks are fully funded."
Save the Redwoods League encourages park visitors and supporters to visit redwood parks this summer and stay informed by visiting http://savetheredwoods.org/voice.
Editors, please note: Interviews available with Ruskin Hartley, executive director of Save the Redwoods League, by contacting Heather Platisha at 415.359.2306 or Jessica Lee at 415.359.2312.
About Save the Redwoods League
For more than 90 years, Save the Redwoods League has been dedicated to protecting the ancient redwood forests so all generations can experience the inspiration and majesty of redwoods. In 1850, there were nearly 2 million acres of ancient coast redwood forests in California. Today, less than 5 percent remains and faces threats from logging, development and global climate change. Since its founding in 1918, the League has completed the purchase of more than 181,000 acres of land. For more information, visit savetheredwoods.org.
# # #