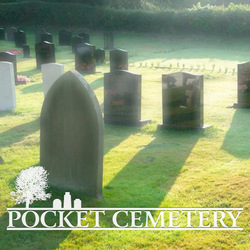 Schenectady, NY (PRWEB) July 26, 2009
An unusual new iPhone application is helping people deal with grief by allowing them to memorialize dead loved ones with virtual tombstones, photos, biographies and memories. Since it's release earlier this month, the Pocket Cemetery has generated a big buzz in the app world. Considered strange by some, many users are crediting this application as a positive way to deal with grief and loss.
Jenny Elston, of San Jose, California downloaded the Pocket Cemetery after her mother died earlier this month. She thought the app might help her 7 year old son deal with the recent passing of his grandmother. Her son was having a tough time dealing with the death and he couldn't stop crying about his grandmother.
"He was constantly asking where she was in heaven and if he could talk to her. He was sleeping with her picture every night and obsessing about her death. This was the first time he ever dealt with death this directly and it was rough on him. He became so insecure about everything after my mother died and he was scared of death", says Jenny.
 
Jenny decided to create a Pocket Cemetery memorial with her son on her iPhone. She let her son write the biography and choose the picture he wanted to use for his grandmother. Now her son regularly puts virtual flowers on his grandmother's Pocket Cemetery grave and sends prayers whenever he starts missing her.
Jenny credits Pocket Cemetery for helping her son deal with his grandmother's death in a positive way,
"This app seemed to trigger something positive in my son and it opened up a channel for us to talk about the meaning of heaven and death in a very positive way. He uses the prayer feature for more than just prayers. Sometimes he just writes to his grandmother about his day and sometimes he just wishes her a good day. It seems to give him a productive outlet for his feelings".
Studies show that children deal with death based on what they've learned from their parents. According to child psychology experts, It's important to face death honestly and avoid using euphemisms such as (Grandpa is going to sleep forever) or (Grandma went on a long trip). Experts say you should also include children in rituals such as a funeral or memorial service because it helps them deal directly with their loss. In addition, pictures and videos along with openly discussing fond memories, helps children deal with the grief in a positive light. Experts also point out that a child's first experience with death is generally with a pet, so it's important to not minimize the loss of a pet.
By having a virtual cemetery on the iPhone, kids have a chance to look at death in a positive way by keeping their loved ones in a cherished safe place. This helps them feel more secure and connected to the people they miss. It also creates a positive environment for remembering the people and pets who made an impact on their lives. Psychologists agree that an application such as Pocket Cemetery could be a healthy way for children and adults to deal with grief.
###