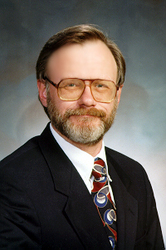 Structuring our quality management system to meet the requirements of the international aerospace industry provides our business with many benefits
Lakewood, CO (PRWEB) July 28, 2009
An aircraft conversion company has achieved AS9100 certification in just four and a half months with the help of Quality Works. Straight Flight, Inc. Conversions Division, which designs and delivers aircraft conversions projects in a highly competitive market, turned to Quality Works for strategic advice, training and consulting as it embarked upon its AS9100 certification project. After only four and a half months, the company passed its audit with a recommendation for AS 9100 certification from an independent registrar.
Straight Flight, Inc. Conversions Division designs conversions and modifies commercial aircrafts for its clients who required Straight Flight, Inc. Conversions Division to obtain and maintain an AS9100 compliant quality management system. Having already developed a good reputation in the industry and business relationships with its clients, Straight Flight, Inc. Conversions Division believed that AS9100 certification will significantly enhance its standing further and increase its credibility in the marketplace, while internally establishing strong processes for continual process improvement and cost reduction.
Straight Flight, Inc. Conversions Division called in Quality Works to advise the organization in the beginning of March 2009. Quality Works guided the company through several initial stages, including the appointment of the Management Representative, selection of a project management methodology and training of the project team. All team members attended an AS9100 training course, which explained the purpose of the AS9100 standard and the particular requirements related to the airspace industry. The Management Representative also attended more detailed courses, which covered the entire standard, implementation process, documentation, management review and preparation for a successful certification audit.
Quality Works then developed an AS9100 quality management system implementation plan tailored to the Straight Flight, Inc. Conversions Division' business environment. In guiding the client through implementation of the management system, Quality Works focused on the project management approach, optimization of documentation and reduction of paperwork to support effective management system and establish environment for continual process improvement. Periodic reviews of the quality system took place following completion of the Quality Policy, Quality Manual, definition of the key processes, completion of the product realization process and again during internal audits prior to the two-stage independent assessment.
"Straight Flight, Inc. Conversions Division met the requirements for AS9100 certification by implementing a process approach with focus on developing, implementing and continually improving the effectiveness of our quality management system," stated Greg Steiner, Straight Flight, Inc. Conversions Division Operations Manager.
"Structuring our quality management system to meet the requirements of the international aerospace industry provides our business with many benefits," said Straight Flight, Inc. Conversions Division' Management Representative Shane Bostel. "Achieving AS9100 Certification demonstrates our commitment to deliver quality products and services to our customers on time and strengthens our position to win new domestic and international customers."
Quality Works' Director of Operations and the Lead Consultant for the project Mark Kaganov commented: "Straight Flight, Inc. Conversions Division project was one of our most rapid implementations of an AS9100 quality management system. Complete dedication of the Management Representative and the entire team to the project unquestionably played main role in such a success."
About Quality Works:
Quality Works is the one-stop-shop for information, documentation sets, training, auditing and consulting in the areas of ISO 9001, ISO 13485, ISO 14001 and AS9100 quality and environmental management systems. It is an international expert in management systems and has published a number of authoritative publications and documentation systems. Quality Works approaches management system issues from a non-technology approach and talks to client's management in their own language. Its customer base spans the Americas, Europe, the Middle East and Asia. More information on services and products provided worldwide by Quality Works is available at http://www.quality-works.com.
Contact:
Mark Kaganov
Director of Operations
Quality Works
303-985-7942
###