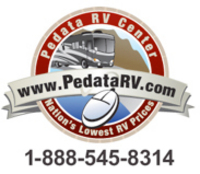 Be smart and protect yourself while respecting the wildlife around you.
Lanham, MD (Vocus) July 28, 2009
As summer RV travelers hit the road and travel into the backcountry, National Parks and Forests, the threat of animal attacks increase. Most recently, Joshua Tree National Park closed one of their campgrounds because of bee attacks. By May, 2009, bear break-ins were already taking place in campgrounds around Yosemite National Park. The following tips can help prevent animal encounters and help keep motorhome travel safe and fun for everyone.
-Bees. In desert climates such as California and Arizona, bees look for moisture. With an increase in bee populations as killer bees have spread across the US, knowing how to protect oneself in case of attack becomes important. Bees are attracted to coolers, drinks, radiator coolers, literally anything that provides moisture. If bees start to swarm, find a closed place to hide. Because bees can stay in one area for hours or more, jumping into water may not always be effective. If possible, get in the RV, close windows and doors and leave the area as quickly as possible. A few bees may tag along, but the alternative is a swarm. If stung several times, go to a hospital for treatment. If outside, run as far away as possible from the swarm.
-Bears. As early as May, 2009, bears were breaking into cars in campgrounds surrounding Yosemite National Park. With an extremely sensitive sense of smell, bears can be attracted to items as small as lip gloss, deodorant or toothpaste. If in bear territory, store food away from the RV by hanging food or using bear canisters. If a black bear makes an appearance, scare it away by yelling, waving arms and throwing rocks and head to the RV for a quick get away. Grizzly bears however are extremely dangerous. Avoid a confrontation at all costs. Back away from the area slowly, take cover in your RV leave the are right away . The more human contact bears have, the more they can become nuisance bears and have to be put down. Avoid bear encounters by storing food safely.
-Fire Ants. While ants generally have nests under rocks and logs, in open spaces they may have dome shaped nests. Generally fire ants feed on plants, but can devour small animals. They have been known to attack humans in swarms. Some people may have an allergic reaction to stings. If so, take them to a hospital immediately. Chest pains, nausea and sweating may accompany bites. Seek medical attention. If nests are spotted in close proximity to RV camping, move locations.
"The more you know, the easier it is to prevent undesirable wildlife run-ins," says Clint Ethington of Pedata RV. "Be smart and protect yourself while respecting the wildlife around you."
For More Information:
For more information on Pedata RV Center or current trends in the RV industry contact Clint Ethington, General Manager, at clint(at)pedatarvcenter.com or by phone at: 1-888-545-8314 or 520-807-0900. Or visit Pedata RV Center online at http://www.pedatarv.com.
Contact: Clint Ethington
Company: Pedata RV Center
http://www.PedataRV.com
Phone: 1-888-545-8314 or 520-807-0900
###