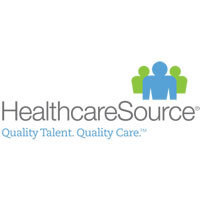 We attribute our continued success to focus: We only work with healthcare providers, we keep clients happy, and we hire good people with expertise in healthcare talent management
Winchester, Mass. (PRWEB) July 28, 2009
HealthcareSource, the leading provider of talent management software solutions for the healthcare industry, today reported strong financial results for the first-half of 2009. Despite the economic environment, the company reported first-half revenue growth of over 40% compared to the same period last year, yielding a strong increase in operating income and a solid cash position. "We help drive quality care through quality talent, which resonates with clients despite economic uncertainty and the healthcare funding crisis," said Peter Segall, CEO and President of HealthcareSource. "And our approach of providing easy-to-use software with simple pricing and easy deployment differentiates us from our more complex, costly competitors."
The company announced a number of accomplishments for the first-half of the year, including closing 30 new enterprise product contracts across both the Position Manager® and Performance Manager® solutions. Notably, Performance Manager posted record new sales and its largest sale ever. Additionally, an increased number of clients purchased both the recruiting and performance solutions together.
New client or expanded client relationships in the first-half of 2009 include: Air Evac EMS, Bayhealth Medical Center, Bermuda Hospitals, Cape Cod Hospital, Children's Hospital and Research Center of Oakland, Clarian Health Indiana Clinic, Community Foundation of Northwest Indiana, Culpeper Regional Hospital, Erie County Medical Center, Gaston Memorial Hospital, Gottleib Memorial Hospital, Hollywood Presbyterian Medical Center, Holzer Medical Center, Luther Midelfort/Mayo Health, Maine Medical Center, Morris Hospital and Healthcare Centers, Phoebe Putney Memorial Hospital, Providence Medical Center/Saint John Hospital, Southwest General Health Center, Suburban Hospital, Trinity Health, United Health Services Hospitals, and VCU Health System-Medical College of VA.
In the second quarter, HealthcareSource launched a unique partner program for background screening vendors. This program provides value to clients by offering vendor integration without incurring additional fees. HireRight, Universal Background Screening and Certiphi Screening were selected as the program's preferred partners. Also in the second quarter, a formal partnership with TestSource, a leading assessment and retention solutions provider for healthcare, was announced.
Client retention remained in the high 90th percentile, demonstrating HealthcareSource's long-standing record of high client satisfaction. The company had a number of product releases focused on security, competency management, integration and system performance. The company also made a number of important hires in sales, service, engineering and marketing, with ongoing plans for organizational growth. "We attribute our continued success to focus: We only work with healthcare providers, we keep clients happy, and we hire good people with expertise in healthcare talent management," said Segall. "It allows us to perform even when the economy and our competitors are not."
About HealthcareSource
HealthcareSource is the leader in talent management solutions for healthcare, used at over 1,000 healthcare facilities. We help healthcare organizations acquire, develop and retain the best workforce possible in order to maximize the quality and efficiency of patient care. HealthcareSource Software-as-a-Service solutions include applicant tracking, onboarding, performance management and a leading healthcare job board. We focus exclusively on healthcare, are an established and financially strong company, and have high client satisfaction and retention. The company is privately held and does not report earnings. Learn more at healthcaresource.com.
This press release was distributed through eMediawire by Human Resources Marketer (HR Marketer: http://www.HRmarketer.com) on behalf of the company listed above.
###